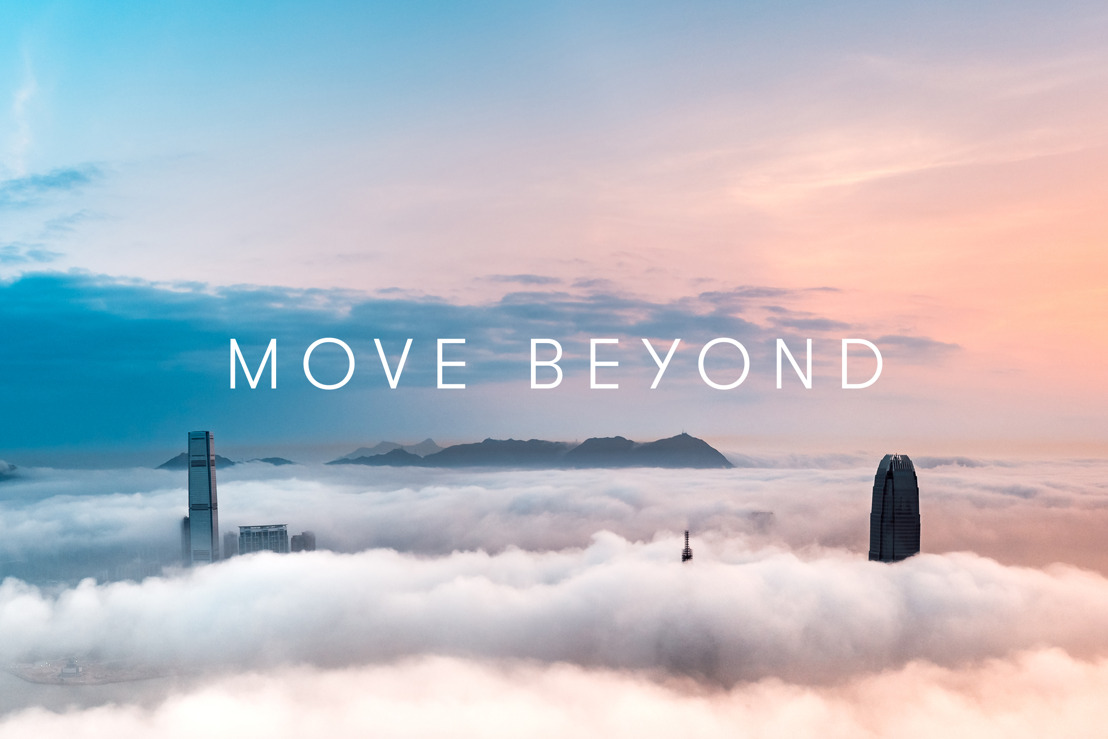 Thursday, May 9, 2019 —
A SPIRIT OF PROGRESS
Our name, Cathay Pacific, originates from our founder Roy Farrell's sense of ambition – that the airline would one day cross the vast Pacific Ocean from China. His progressive thinking and optimism for the future were proven right less than thirty years later.

Our achievements have always been a force of positivity in Asia and beyond:
1946 - The first freight service from Australia to China leads to the creation of Cathay
Pacific in Hong Kong.
1960 - The first international airline to fly to Osaka.
1982 - The first to fly non-stop from Hong Kong to Vancouver, setting a new world record.
1983 - The first to fly non-stop from Hong Kong to London. The first Asian airline to offer
First, Business and Economy services on every flight.
1991 - The first to offer a live radio service on flights.
1998 - The first non-stop flight from Hong Kong to New York, Polar One, celebrates the
world's longest flight.
2001 - The first to launch an online check-in service.
2018 - The first non-stop flight from Hong Kong to Ireland.
CATHAY PACIFIC'S PURPOSE
To move people forward in life through our ability to connect them to meaningful people, places and experiences.
WHAT DO WE MEAN BY 'MOVE BEYOND', 志在飛躍?
Our ambition is to become one of the world's greatest service brands in the way that we treat every journey as our customers' most important journey, setting them up to make the most of everything that lies ahead.
We do more than just move people from A to B. We move them emotionally through our thoughtful service. We move them with meaningful experiences that we enable. Ultimately, we help them move forward in life.
Move Beyond represents our ambition to exceed expectations.
OUR VALUES: PROGRESSIVE, THOUGHTFUL AND CAN-DO SPIRIT
Progressive
Inspired by our dynamic Hong Kong home and the Asia-Pacific region, we bring modern, forward-thinking attitudes and ideas to our customers, in a simple way. We use technology to make our customers' journeys easy and enjoyable.
Thoughtful
We respect and care for everyone, wherever they're from and wherever they're going, treating them as we'd wish to be treated ourselves. We go to great lengths to understand and help them on their way in life.
Can-Do Spirit
We inspire confidence and trust by solving problems with positivity and determination.
WHAT WE ARE DOING DIFFERENTLY
1. Youngest fleet in the world equipped with outstanding comfort and technology
More A350-1000s coming
21 x 777-9 aircraft coming
Diverse inflight entertainment content (announcement in Q3)
Wi-Fi connectivity on all flights by the of end 2019
New Economy class seats
2. Propositions
New Business class experience (announcement in Q3)
Betsy Beer is coming back, new and improved (announcement in Q3)
Hong Kong Flavours
3. Award-winning lounges
Shanghai Pudong Lounge, opening in 2019
Launch of The Sanctuary, in partnership with PURE
Press release: https://news.cathaypacific.com/let-s-move-beyond