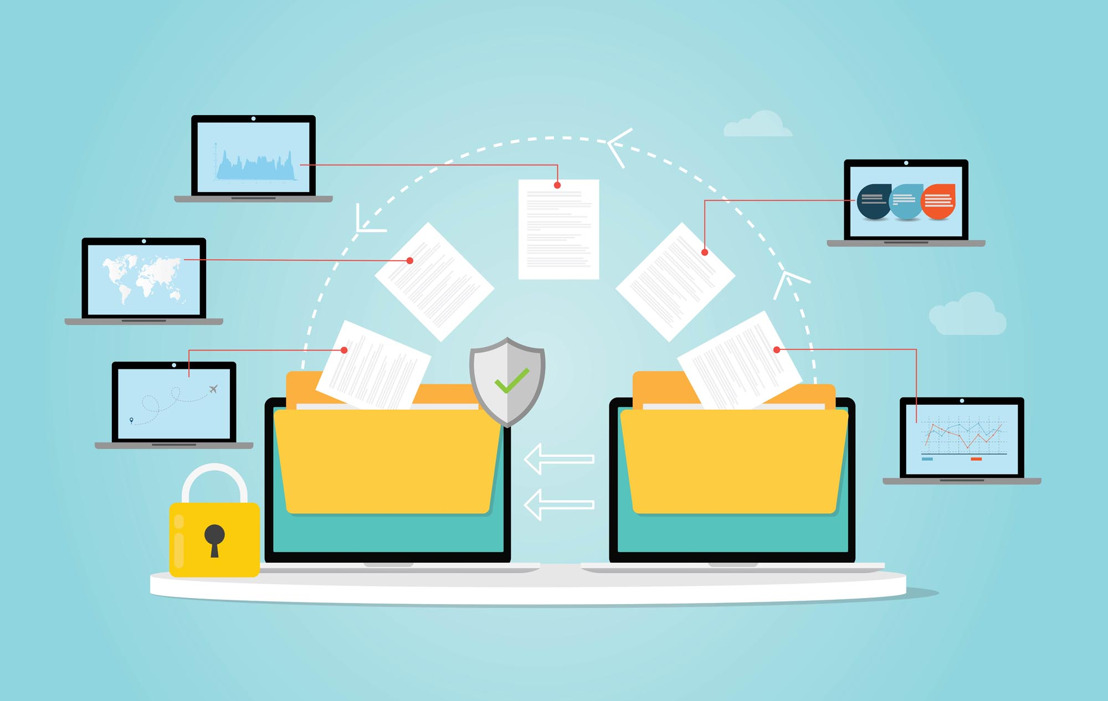 Cathay Pacific Cargo sets new standard for cargo shipments with IATA ONE Record pilot in Hong Kong
Tuesday, April 27, 2021 —

Cathay Pacific Cargo has taken a significant step towards the end-to-end digitisation of the global supply chain by taking the lead in its third pilot of IATA's ONE Record initiative, this time at its home hub in Hong Kong. The success of this pilot marks a major milestone for Cathay Pacific Cargo, which has pioneered the implementation of this initiative.

Cathay Pacific Director Cargo Tom Owen said: "ONE Record is a very important programme, which is going to set the future standard for air cargo."

IATA ONE Record creates a "Virtual Shipment Record" for all shipments; a single-record view of a shipment that will enable data to be shared by all stakeholders across the air cargo industry.

The programme builds on paperless operations of the e-AWB (Electronic Air Waybill). Cathay Pacific Cargo was the first airline to implement 100% e-AWB operations in its home market and the airline has been the leader in its implementation around the world for the past 10 years, contributing to Hong Kong's reputation as the leading international air cargo hub.

IATA's ONE Record initiative enables end-to-end transparency of consignments as they pass through multiple links in the chain from shipper to agent, airline, warehouse and statutory authorities such as customs, all following IATA's protocols for APIs – the interface that enables users to connect to the system – security and data sharing.

IATA Head of Digital Cargo Henk Mulder said: "The ultimate aim of the ONE Record programme is to enable a data-led digitisation of the global supply chain in order to improve service, speed and reliability, through the standardisation of competing or overlapping systems of the different stakeholders in the air cargo industry into one of shared intelligence and cooperation."

The pilot, which ran in Hong Kong in March, was a joint initiative between Cathay Pacific Cargo and the Airport Authority Hong Kong (AAHK) and enabled stakeholders to view shipment data over a two-day period.

AAHK General Manager, Aviation Logistics Alaina Shum said: "With our synchronised vision with IATA and Cathay Pacific Cargo, Hong Kong International Airport is actively exploring the development of a community-based air-cargo data platform to further enhance operational efficiency, supply chain transparency and industry standardisation. With the digital collaborations among the airport cargo community stakeholders, we trust that Hong Kong is getting ready to bring the city's air cargo industry to a new frontier."

The trial followed shipments from freight forwarders, which could be monitored by all parties during the pilot. The participating freight forwarders included Sinotrans (HK) Air Transportation Development Co Ltd, Soonest Express (HK) Co Ltd and DHL, which all used a platform developed by Global Logistics System (HK) Co Ltd (GLS).

GLS (HK) also developed the platform for Cathay Pacific Cargo. GLS (HK) CEO Simon Ng said: "We have been supporting Cathay Pacific Cargo, our biggest airline customer, in all the ONE Record pilots to date. We are aiming at enabling data exchange between forwarders and Cathay Pacific based on the ONE Record standard over a web-based API by the third quarter of this year. This is a first step towards our ultimate vision in migrating all of our airline and forwarder customers to the ONE Record standard."

Digitisation of this kind is central to Cathay Pacific Cargo's strategy to enable a more agile and responsive service for customers. The airline previously participated in ONE Record pilots in Amsterdam and London Heathrow. Following the success of this pilot, the airline's next objective is to introduce ONE Record across its global operations.