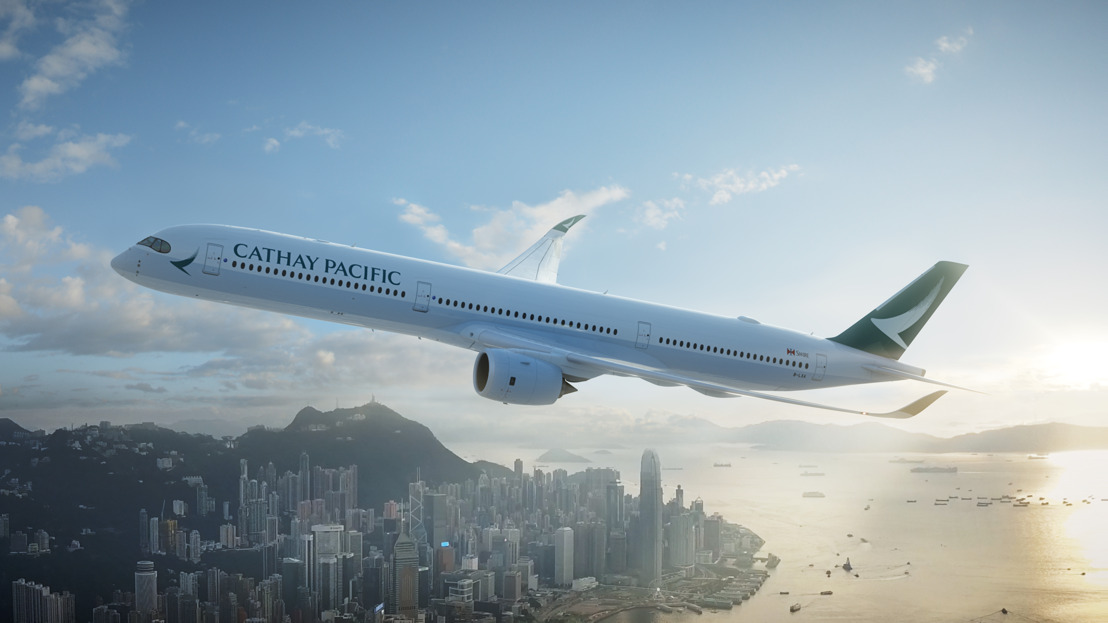 Cathay Pacific Update on Corporate Restructuring and Change of Conditions of Service for Aircrew
Thursday, November 5, 2020 —

The Cathay Pacific Group announced its corporate restructuring on 21 October to create a more focused, efficient and competitive business in response to the unprecedented paralysis of the aviation market caused by the global COVID-19 pandemic.

It is essential to ensure the Group's survival and secure its future, whilst aiming to protect as many jobs as possible and meeting our responsibilities to the Hong Kong aviation hub and our customers. To achieve this aim, in addition to the redundancies we announced on 21 October, we also asked our Hong Kong-based pilots and cabin crew to agree to new conditions of service. This was in order to enable Cathay Pacific to continue to operate in the extremely challenging post-COVID-19 travel reality. This was not a course of action that was chosen lightly.

Following the end of the consent period last night (4 November), Cathay Pacific announces that 2,613 pilots and 7,346 cabin crew have signed on to the new conditions of service. This represents 98.5% of pilots and 91.6% of cabin crew who were asked to agree to the new contracts.

We are very grateful to those who have accepted the new contracts. These are competitive contracts, which will enable us to continue to recruit and retain the very best people to be our pilots and cabin crew as we seek to survive and rebuild our business. We look forward to engaging closely with all of our people as we start to focus on the future.

Since the announcement of the Group's corporate restructuring, we have maintained open and constant communication with our pilots and cabin crew so that they were able to make informed and considered decisions.

We have held seven meetings with the Hong Kong Aircrew Officers Association (HKAOA) and the Flight Attendants Union (FAU), hosted seven live forums, constantly updated over 210 frequently asked questions on our internal employee site, and answered more than 5,000 enquiries in order to provide our pilots and cabin crew with as much information as possible.

For those who decided not to join us, we respect their decision. These staff will be offered packages that go beyond statutory requirements. None of the severance payments will be offset against pension contributions, and staff will be reimbursed for any unpaid leave they took in 2020.

COVID-19 continues to have a significant impact on passenger demand. The International Air Transport Association (IATA) predicts global passenger traffic will not return to pre-COVID-19 levels until 2024. We have scaled back our capacity to match demand and we expect to operate well under 25% of 2019 passenger capacity in the first half of 2021, and below 50% for the entire year. We would like to reassure the travelling public that we have the adequate manpower to operate our planned flights throughout 2021.

Meanwhile, our cash-preservation measures continue unabated. Executive pay cuts will continue throughout 2021 and a third voluntary Special Leave Scheme for non-flying employees will be introduced for the first half of next year. There will be no salary increases for 2021 nor the payment of the annual discretionary bonus for 2020 across the board for all employees.

Overall, the restructuring will reduce our operating cash burn by about HK$500 million per month, bringing it down to HK$1.0-1.5 billion per month. Our recent HK$39 billion recapitalisation ensured we could continue to operate, and we are very grateful to the HKSAR Government and our shareholders for their support at that critical time.

Though we face significant challenges, we remain absolutely confident in the long-term future and competitive position of Cathay Pacific, in our role at the centre of the Hong Kong aviation hub, and in the critical role that Hong Kong will play in the Greater Bay Area and beyond.