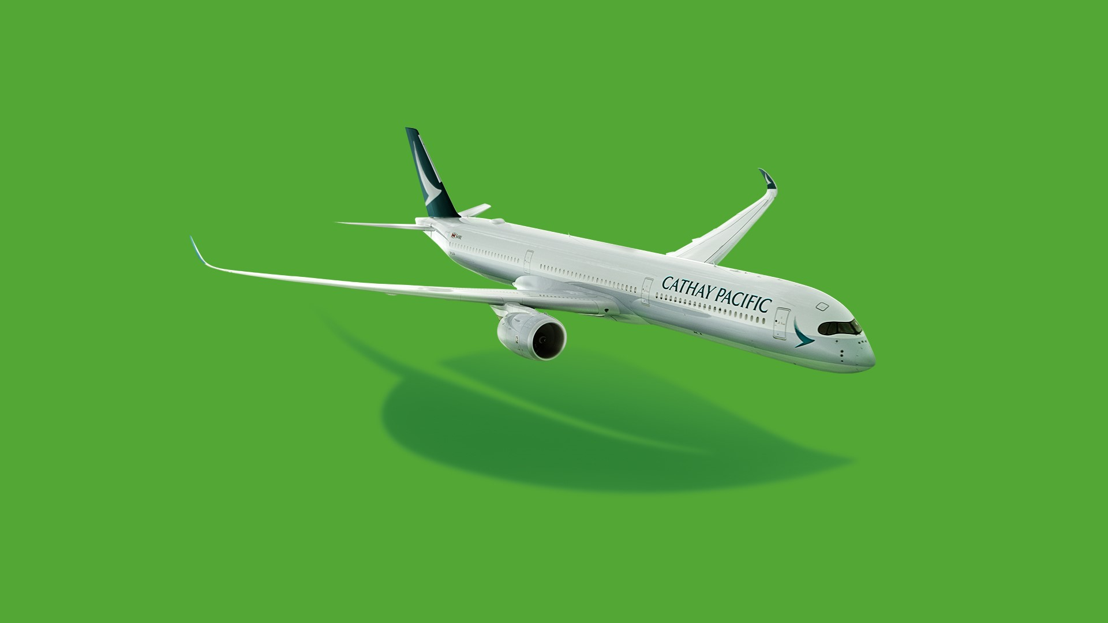 Cathay Pacific commits to net-zero carbon emissions by 2050
Sustainable Aviation Fuel, carbon offsetting and reducing emissions are key to achieving greener aviation
Friday, May 21, 2021 —

The Cathay Pacific Group has committed to achieving net-zero carbon emissions by 2050, becoming one of the first airlines in Asia to establish a timeline for making carbon neutrality a reality. The airline's commitment precedes the release of the Group's Sustainable Development Report 2020, which details the Group's strategy and performance in environmental, social and governance aspects.

Cathay Pacific Chief Executive Officer Augustus Tang said: "The unprecedented pandemic has shaken the world and showed us that 'business as usual' is not an option when dealing with an imminent global risk. Climate change, potentially a much more disruptive crisis, calls for ramped-up efforts."

While the aviation industry contributed less than 3% of the world's man-made CO2 emissions prior to the Covid-19 pandemic, Cathay Pacific, as a leading airline, embraces its responsibility to lead the charge towards sustainable aviation and ensure future generations can experience the joy of travel.

Tang said: "Our net-zero pledge aligns with the requirements laid out in the UN's Intergovernmental Panel on Climate Change (IPCC) and the Paris Agreement, and provides the focus we need in aligning our strategy – from fleet planning and carbon offsetting to further investment in Sustainable Aviation Fuel and the development of new technologies."

The key focus areas to reach carbon neutrality include:

Investing in Sustainable Aviation Fuel. The Group is increasing its use of Sustainable Aviation Fuel (SAF), with the aim of making it viable for mainstream adoption. Compared to traditional jet fuel, SAF can reduce lifecycle carbon emissions by up to 80%. In 2014, Cathay Pacific became the first airline investor in Fulcrum BioEnergy, a pioneer in converting everyday household waste into SAF. The Group has committed to purchasing 1.1 million tonnes of SAF over 10 years, which will cover around 2% of our total fuel requirements from 2023 onwards.

Offsetting our carbon emissions. Cathay Pacific's carbon offset programme, Fly Greener, gives our passengers the opportunity to purchase offsets based on the CO2 emissions generated from their flight. These contributions go directly towards Gold Standard-accredited third-party projects that actively reduce emissions. We have also been offsetting all the emissions from our employees' business travel since the launch of the programme in 2007. To date, the programme has offset over 300,000 tonnes of carbon emissions.

Reducing emissions through efficiency enhancement. The Group is constantly working to reduce aircraft emissions, such as by upgrading to a new fuel-efficient fleet and reducing engine use on the ground. The Group is also committed to cutting our ground emissions by 32% from the 2018 baseline before the end of 2030.

Full details of our commitment to achieving net-zero carbon emissions and our progress in sustainable development are available in our 2020 Sustainable Development Report, available here.