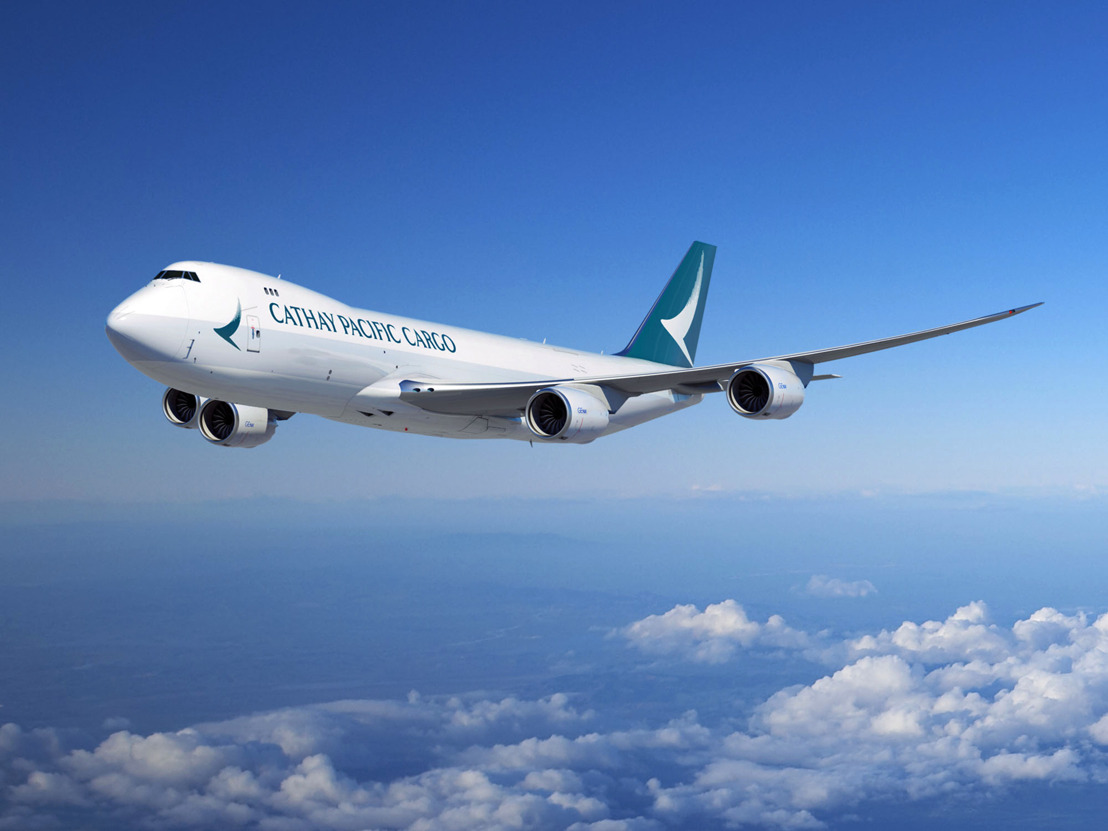 Cathay Pacific Cargo shines in the Air Cargo World Customer Experience Survey
Air Cargo World readers recognise Cathay's performance and service in the face of challenges in 2020
Friday, 11 June 2021 — Cathay Pacific Cargo's performance in 2020 has been recognised with two industry-wide high scores thanks to the readers of air logistics industry publication Air Cargo World. The airline received the high score of 4.8 out of 5.0 points across all airlines for availability and quality of specialty cargo operations, and took home the highest overall score, which had a strong showing from Asia-Pacific airlines, of 4.6 out of 5.0.
The Air Cargo Customer Experience analysis is based on findings from the Air Cargo Excellence Survey, which Air Cargo World has organised every year since 2005. Forwarders, cargo agents and third-party logistics providers are asked to nominate the best suppliers from the air-cargo industry. The final rankings are based on a rating system that ranks airlines, airports and other suppliers across a number of metrics, reflecting the views of air-cargo industry professionals.
Cathay Pacific Cargo came out top among Asia-Pacific carriers across several of these metrics, resulting in the outstanding carrier designation from Air Cargo World. Cathay Pacific also scored the highest among fellow Asia-Pacific carriers across several measures in the survey including "timeliness", "available space", "maindeck capacity", "perishables", and "network" along with its "specialty cargo" plaudit.
Cathay Pacific Director Cargo Tom Owen said: "We are honoured that the effort and agility demonstrated by our teams in 2020 has been recognised by Air Cargo World readers in this way. We are particularly thankful for the industry recognition for our specialist cargo products. We go to great lengths to ensure that we can meet the stringent demands of our customers' requirements with our dedicated suite of products for special cargo."
Cathay Pacific Cargo offers a suite of nine solutions for special cargo handling. These include: Priority LIFT and Courier LIFT for priority cargo, Fresh LIFT for perishables, Pharma LIFT for pharmaceuticals, DG LIFT for dangerous goods, Secure LIFT for valuables, Expert LIFT for outsized cargo, and Live Animal LIFT.
Cathay Pacific Cargo holds accreditation for both CEIV Fresh and CEIV Pharma, IATA's globally recognised quality assurance programmes for product handling. These ensure that pharmaceutical and perishable shipments are handled to exacting industry standards.
Owen added: "Operational excellence is a core pillar of our strategy and vision to be the most customer-centric air cargo service provider in the world. Cathay Pacific Cargo tracks a range of KPIs throughout the cargo customer journey that together form the overall cargo customer experience. We track these KPIs by port to drive continuous improvement in our performance and customer experience.
"The operating environment in 2020 was more challenging than ever before, yet our teams' unwavering focus on operational performance and our expertise in special cargo handling enabled us to uphold our customer experience metrics. We continued to provide solutions our customers asked for.
"We maintained our extensive freighter network and expanded overall lift capacity with thousands of cargo-only passenger operations, at a time when supply chains were challenged. In 2021, we continue to remain agile as we move through the pandemic, with the development of innovative solutions for our customers and the ongoing digitisation of our operations."
For more information about Cathay Pacific Cargo's special cargo products, visit www.cathaypacificcargo.com/en-us/productssolutions.aspx
For information about Cathay Pacific Cargo's dedicated Vaccine Solution, visit cargoclan.cathaypacificcargo.com/vaccine-solution/
For information about Cathay Pacific Cargo's CEIV Pharma recertification, visit cargoclan.cathaypacificcargo.com/cathay-pacific-cargo-recertified-for-ceiv-pharma/