1 Ticket, 1 Tree: Cathay Pacific leads the way to go Greener Together by planting 3,000 mangrove trees in Indonesia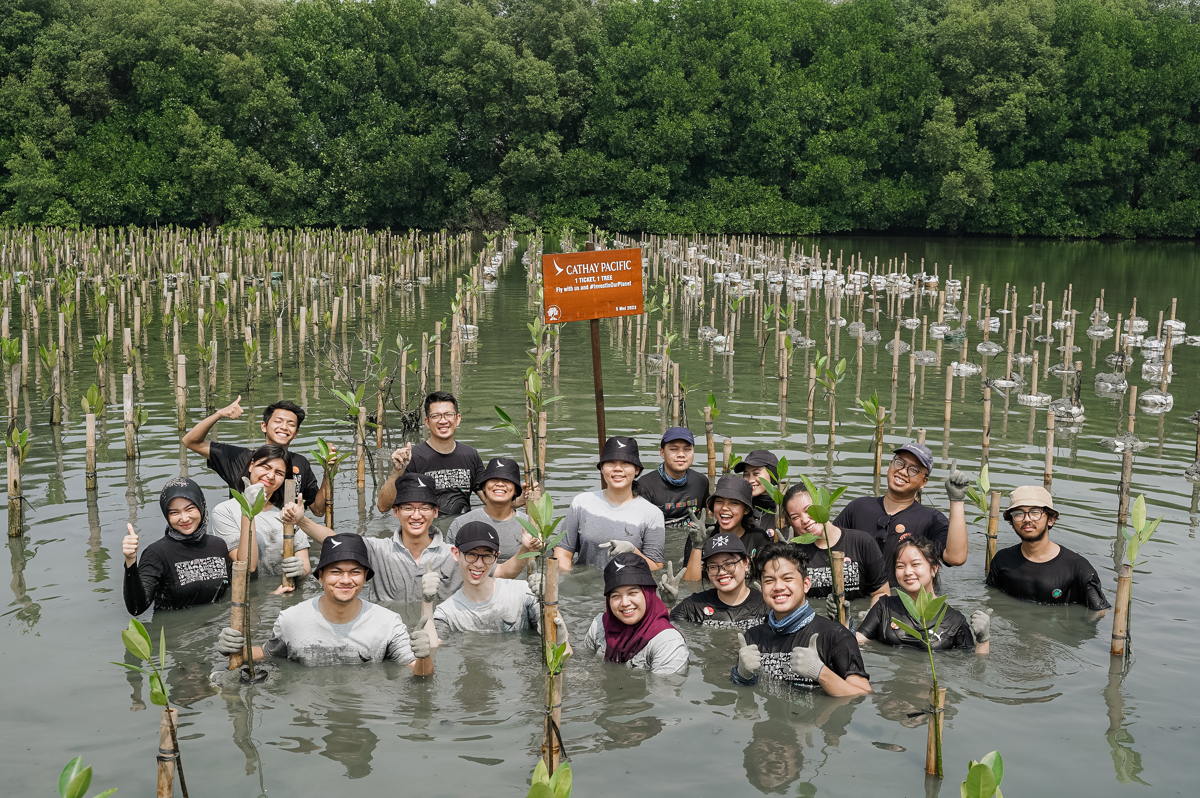 ---
Cathay Pacific will be planting 20,000 mangrove trees in Southeast Asia this year, to honour its commitment to plant a tree for every flight ticket purchased in the region during the 1 Ticket, 1 Tree campaign held in November 2022. Of these, 3,000 trees will be planted in Indonesia1.
Fostering stronger partnerships to go "Greener Together" and leading the way towards a more sustainable future is a central theme of Cathay Pacific's sustainability efforts. Aligned with this, the airline is working with local environment and community partners for its tree-planting effort, with the aim of supporting local communities, restoring local habitats and driving climate resilience. Following the pilot run of 1 Ticket, 1 Tree in 20212, the initiative was expanded to the whole of Southeast Asia in 2022, with the airline committing to plant a tree for every ticket purchased from Indonesia, the Philippines, Thailand, Malaysia, Vietnam, Cambodia, and Singapore.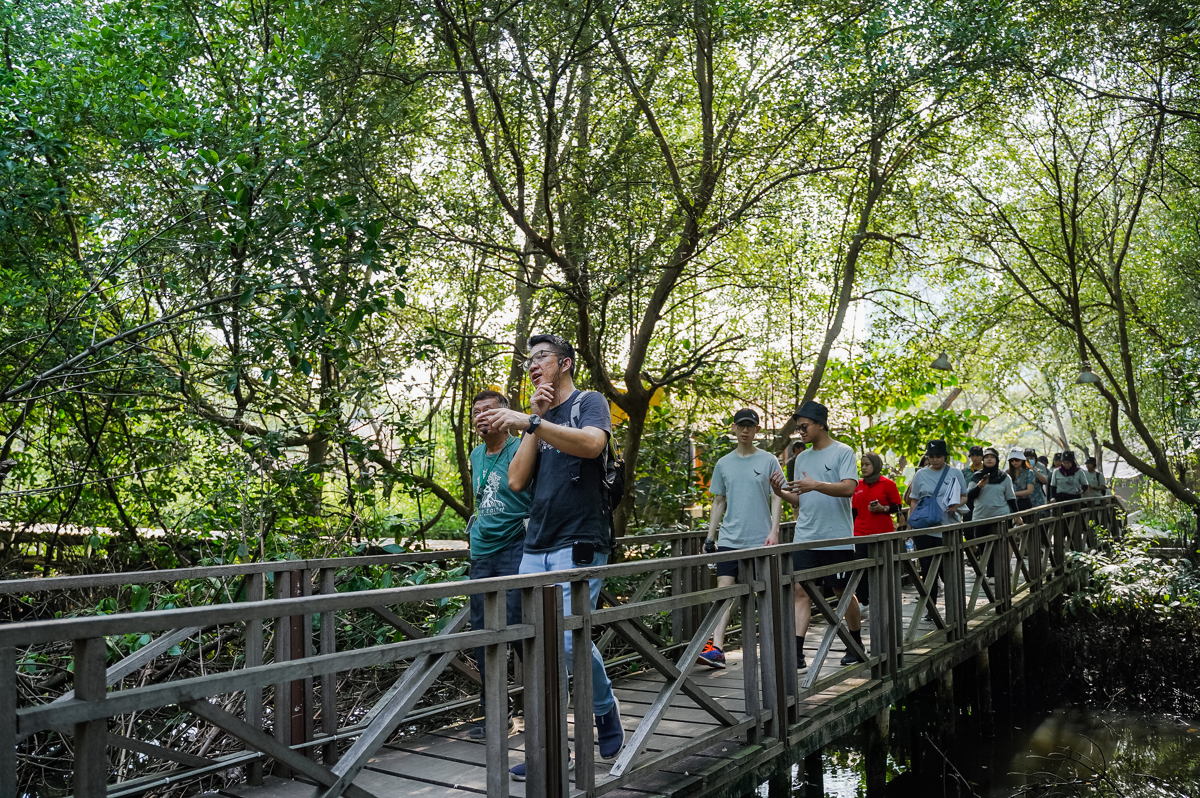 Cathay Pacific had already planted 600 mangrove trees in Indonesia in 2021, as part of its Join For Trees3 campaign. This year, about 30 volunteers comprising Cathay Pacific employees, trade agents, and Sebumi volunteers gathered in Taman Wisata Alam, Pantai Indah Kapuk, to kickstart the planting of 3,000 mangrove trees committed from the 1 Ticket, 1 Tree campaign in 2022.
Matthew Choi, Cathay Pacific Country Manager for Indonesia, said: "We are excited to be continuing our mangrove tree-planting in Indonesia to support the local communities, restore local habitats, and drive climate resilience. We hope this effort will spark more conversations about sustainability and inspire more people to come together to do their part for the environment."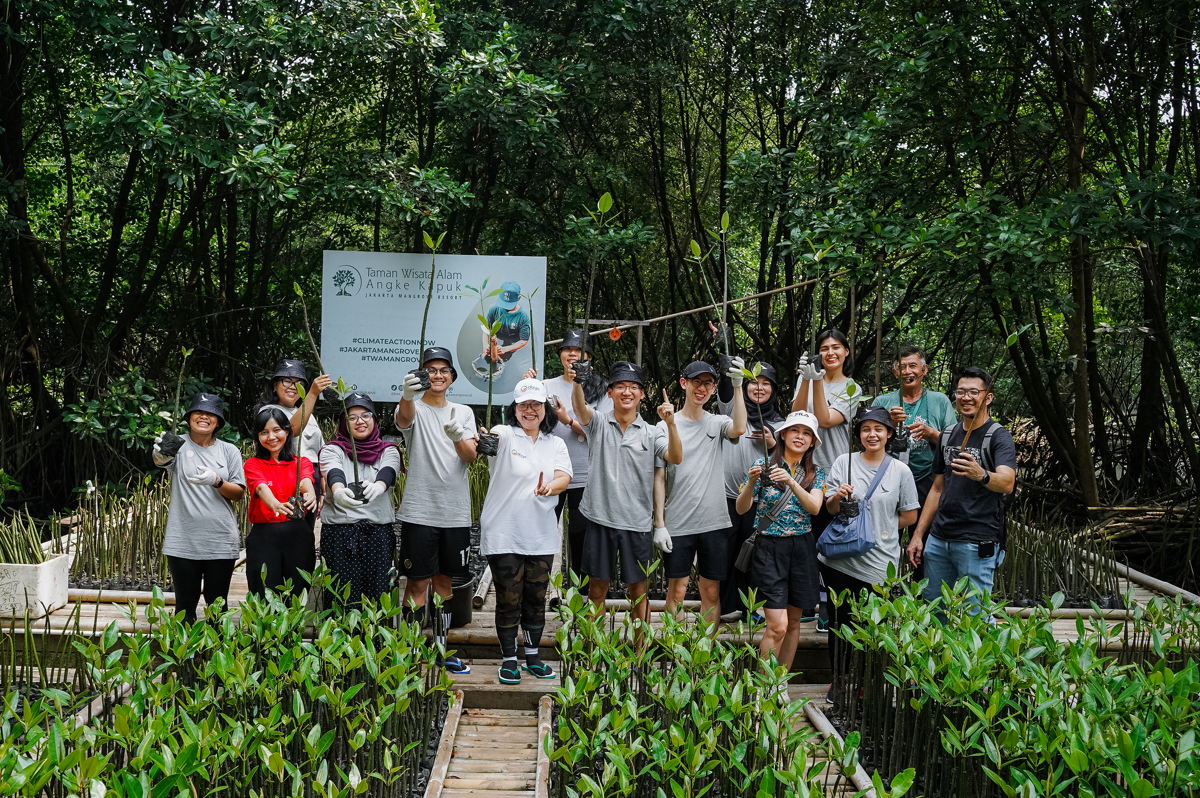 In Indonesia Cathay Pacific is working with Sebumi, a local organisation focusing on educating, implementing, and adapting, with the aim of realizing a sustainable lifestyle for the people of Indonesia. This past 4 years, Sebumi is actively educating conservation and sustainability to more than 9,280 people. Sebumi also built and started to develop 10 communities throughout Indonesia and collected IDR 135 million for various social and conservation activities in the area.
Iben Yuzenho, the founder of Sebumi said: "Sebumi appreciates the activities of 3000 mangroves by Cathay Pacific carried out in Jakarta Bay area. Sebumi hopes that the 1 ticket 1 tree initiative can also increase tourist awareness to make more responsible travel activity choices and have a positive impact on the earth."
Mangroves have an important role to play in the environment, both from an ecological standpoint as a habitat for marine animals, line stabilisers coast, as well as being an absorber of carbon dioxide gas and oxygen producer. Many people and communities depend on mangroves for their source of food, protection and income.