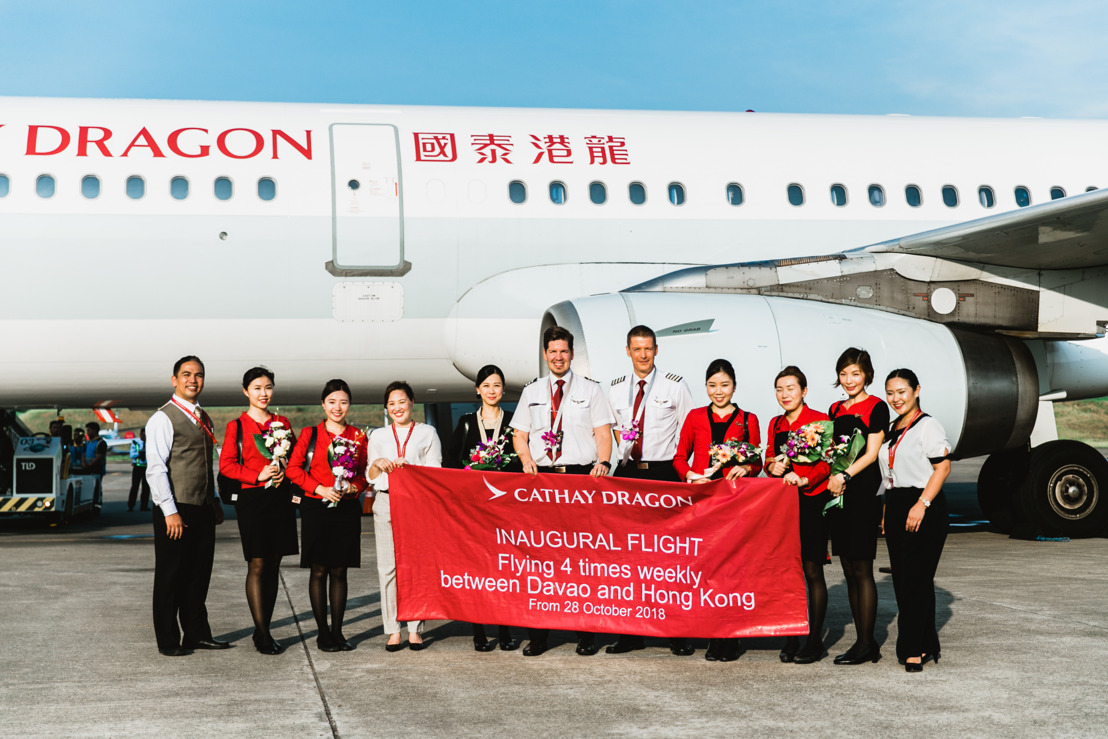 Three weeks, three new destinations …
Cathay Pacific celebrates the launch of services to Davao City, Medan and Cape Town as record-breaking year of expansion continues
Friday, November 23, 2018 —

The Cathay Pacific Group's continuing network growth has been highlighted over the past few weeks by the launch of non-stop services to three new destinations – Davao City, Medan and, most recently of all, Cape Town.

And next month will see a new seasonal service to the Japanese city of Tokushima, further strengthening Hong Kong's status as Asia's largest international aviation hub.

Davao City
Launched on 28 October, the Cathay Dragon service heralds the first time that the Philippine city of Davao, the largest on the island of Mindanao, has been directly linked to Hong Kong by air.
The route has got off to an especially strong start. Operated four times weekly, Cathay Dragon will add an additional weekly frequency throughout December and January on the back of robust demand.
Davao City is the fourth destination in the Philippines to be served by the Cathay Pacific Group, following Manila, Cebu and Clark.

Medan
Just one day later, on 29 October, Cathay Dragon's new three times weekly service to Medan, the capital of Indonesia's North Sumatra province, got underway.
One of Southeast Asia's culinary hotspots and gateway to Sumatra's burgeoning tourism scene, Medan is the fourth city in Indonesia to be served by the Cathay Pacific Group, following Jakarta, Denpasar (Bali) and Surabaya.

Cape Town
Cathay Pacific's inaugural flight to Cape Town was the toast of the 'Mother City' on 13 November, with a rousing reception – led by a traditional Chinese lion dance performance – greeting passengers upon arrival.
The three times weekly seasonal service, which runs until 18 February 2019, makes Cape Town the second Cathay Pacific destination in South Africa (after Johannesburg) and is the only non-stop flight to connect the Western Cape with East Asia.
As 2019 draws near, there's even more to look forward to with the launch of Cathay Pacific's new non-stop services to Seattle starting in March.