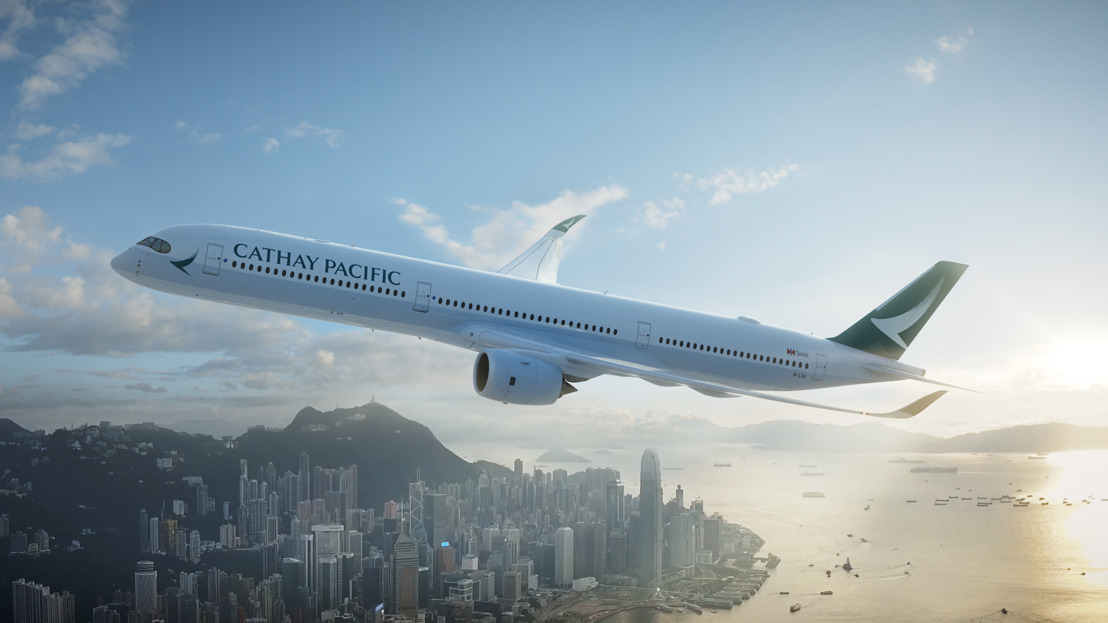 The Cathay Group provides an update on its first-half 2023 financial performance and announces a plan to buy back the preference shares held by the Hong Kong SAR Government
Also a special appreciation reward to extend its gratitude to employees
First-half 2023 results
Cathay Pacific Airways Limited (the "Company", and together with its subsidiaries, the "Cathay Group") announced today that the Cathay Group is expected to record a consolidated profit of approximately HK$4.0-4.5 billion for the first half of 2023. This compares to the attributable loss to shareholders of HK$5.0 billion for the first half of 2022. This is based on a preliminary review of the unaudited consolidated management accounts of the Cathay Group and other information currently available to the Board of Directors of the Company.
The Cathay Group is still in the process of finalising its first-half 2023 results, and will publish its interim results in August 2023.
Preference shares
The Cathay Group paid the deferred dividend of HK$1,524.1 million on the preference shares held by the Hong Kong SAR (HKSAR) Government on 30 June 2023, bringing its deferred dividend payments up to date. It intends to pay all future preference shares dividends as they fall due.
Further, subject to market conditions and its business operations at the relevant time, the Cathay Group plans to buy back all the preference shares over the next 12 months.
Chief Executive Officer Ronald Lam said: "We are very encouraged to see that our journey of rebuilding Cathay is on the right track. We have seen a trend of continuous improvement in the performance of our airlines and our financial position is healthy. These reflect the growing strength of our business and the progress we are making in rebuilding Cathay. We are very grateful to both the HKSAR Government and our shareholders for their continued support during and after the pandemic.
Special appreciation reward for employees
"The extreme circumstances Cathay faced during the pandemic were unlike anything any other carrier experienced. We recorded losses totaling approximately HK$33.7 billion over three years of the pandemic and the reality is that we are only part way along our journey to rebuild Cathay.
"The COVID-19 pandemic was the most challenging period in our history, but with the tremendous support from our people, customers and other stakeholders, we are moving further and further away from those difficult days with each week that passes. During difficult times, our people have always pulled together to support the Cathay Group. Our solidarity and incredible endurance demonstrated throughout this pandemic have been humbling.
"It has always been our culture to thank our people for the commitment and support they have shown. To this end, I am pleased to announce a Special Appreciation Reward for those who have been with us through the pandemic of up to six weeks of eligible pay, which will be paid in the September payroll." ​ ​
All employees who joined the Cathay Group on or before 31 December 2022 will receive two weeks of eligible pay, and those who also participated in a Special Leave Scheme or equivalent during 2020 to 2022 and have been continuously employed since then will be eligible for an additional four weeks of eligible pay.
The Cathay Group is also committed to sharing its future success with its people, and will introduce a new profit-sharing scheme applicable to the years of 2023-2025. More details will be shared with employees next month.