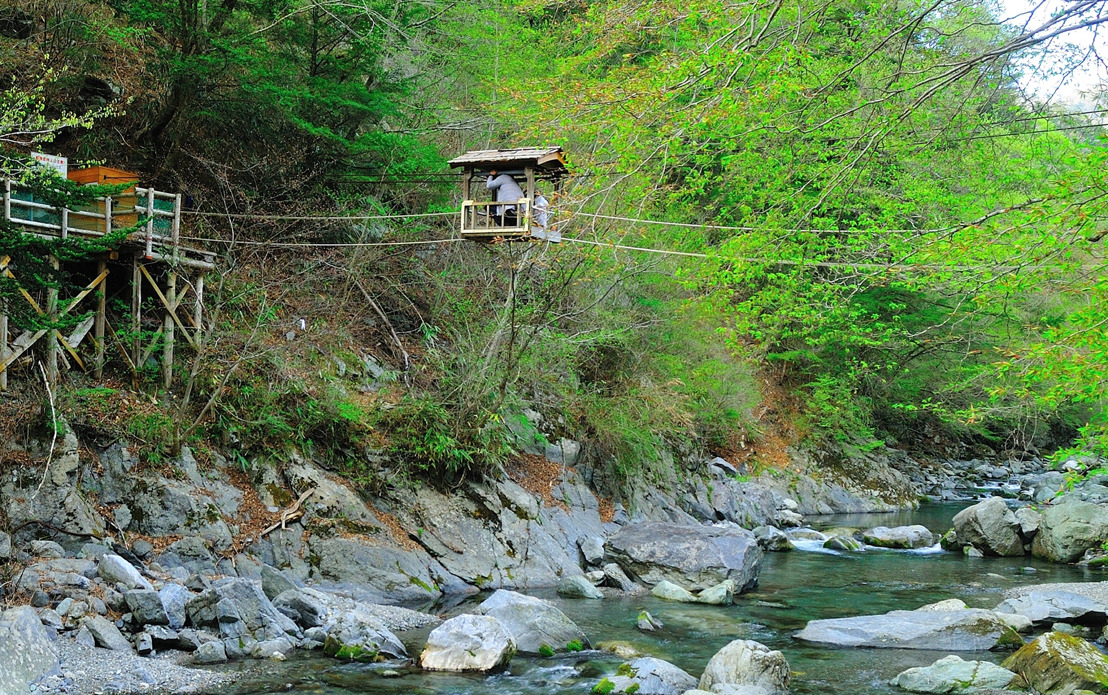 Terrific Tokushima makes it 10!
The Cathay Pacific Group's newest destination in Japan underlines a year of exceptional growth for Hong Kong's home airline
Monday, September 3, 2018 —

The Cathay Pacific Group will introduce a scheduled seasonal service from Hong Kong to Tokushima in Japan, as its record-breaking year of network expansion continues.

The new two-times-weekly service to Tokushima, gateway to the island destination of Shikoku, is the 10th route that the Group will have launched in 2018. The route will operated by Cathay Dragon between 19 December 2018 and 30 March 2019 using Airbus A320 aircraft.

Cathay Dragon has operated charter flights to Tokushima at peak holiday periods in the past and the introduction of a scheduled service underlines the Group's commitment to this increasingly popular region and Japan as a whole.

Together, Cathay Pacific and Cathay Dragon currently fly to six destinations in Japan, and the addition of Tokushima to the network gives customers a new region of the country to explore. Open-jaw tickets are available through www.cathaypacific.com, meaning customers can also choose to fly to Tokushima and return to Hong Kong from another Japanese gateway (or vice versa).

Cathay Pacific Chief Customer and Commercial Officer Paul Loo said: "Our routes to Japan are performing extremely well for us and we are very pleased to be able to offer our customers with a new destination in this most beautiful, dynamic and culturally-rich of countries.

"Growing our reach to places that aren't already served from Hong Kong boosts the city's status as Asia's largest international hub and enables us to capture new and important sources of revenue."

Already this year, the Cathay Pacific Group has launched services to Brussels, Copenhagen, Dublin, Nanning and Jinan. Other new routes to take-off this year include Washington DC (on 15 September), Davao City, Medan (both October) and Cape Town (November).
Savour the sights of Shikoku
Blessed with a beautiful coastline and scenic mountain ranges that stretch right across the island, Shikoku has made a name for itself among lovers of the great outdoors and is especially popular with self-drive visitors looking to discover rural Japan. Surfers head to Kaifu Point for some of the country's biggest waves, while the Yoshino River is famous for quality and size of its rapids, making white-water rafting one of the most popular activities in the area.
Culturally-minded visitors find delight in the Otsuka Museum of Art, the largest permanent exhibition space in Japan, whilst the many Buddhist temples and Shinto shrines that dot the region are another draw. The island is also synonymous with fabulous cuisine. Tokushima ramen noodles are justifiably renowned throughout the country, as is Awa odori, lean, free-range chicken which is traditionally grilled.
The waters to the south of the island, meanwhile, are notable for providing some of the world's freshest abalone and tiger prawns.
Details of the new Tokushima service from 19 December 2018 – 30 March 2019 are as follows (all times local):
| | | | | |
| --- | --- | --- | --- | --- |
| Flight no | From | To | Departure/Arrival | Days of operation |
| KA 322 | HKG | TKS | 0930/1400 | Wednesday, Saturday |
| KA 323 | TKS | HKG | 1630/2010 | Wednesday |
| KA 323 | TKS | HKG | 1700/2100 | Saturday |