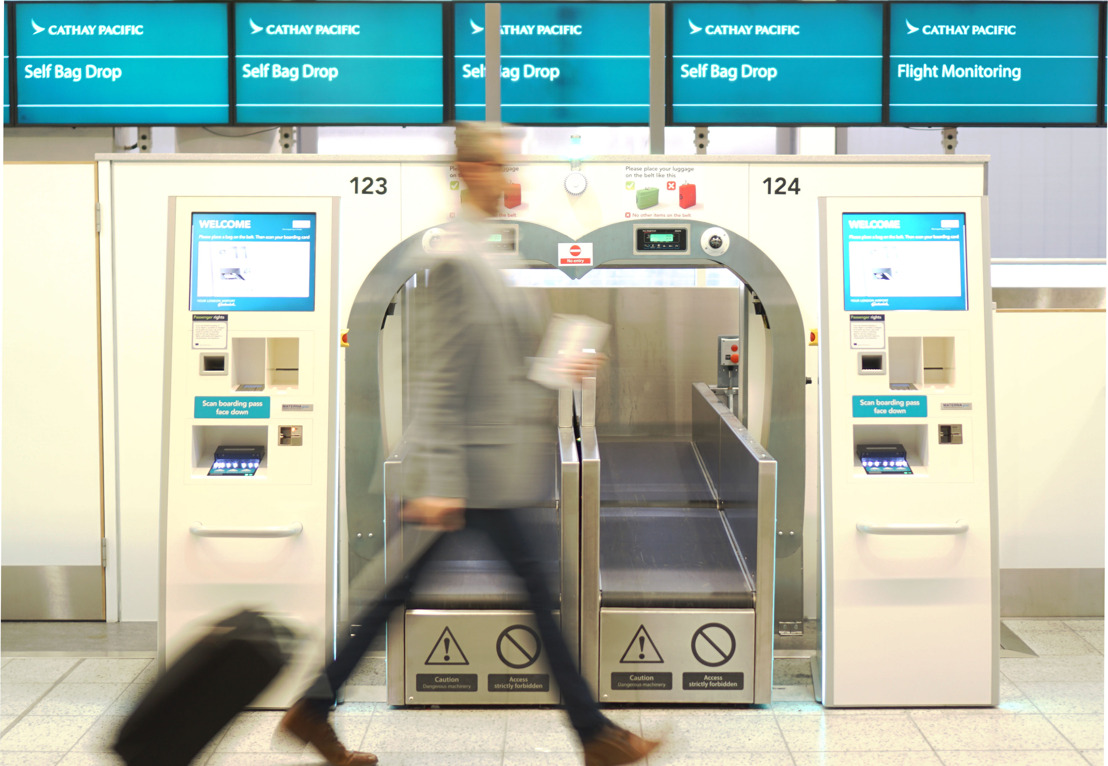 Take everything you need for your journey (without any heavy lifting)
Cathay Pacific and Airportr deliver a convenient bag pick-up and check-in service from anywhere in London
Wednesday, 5 December 2018 — Breeze through your journey in London and head straight to your departure gate with just your hand luggage (plus everything you need at your destination).
Just the ticket
Cathay Pacific customers travelling from London can now benefit from a new partnership between the airline and bag pick-up and check-in service specialists, AirPortr.
Providing a more relaxed start to the journey, the new service means that Cathay Pacific customers can travel to the airport hands free, avoid the queues and head straight to security. Passengers simply collect their belongings at the baggage reclaim area at their end destination.
Hands-free travel
The fully integrated service is being introduced this month, so passengers departing from either London Heathrow or London Gatwick can ease into the start of their journey without the stress of transporting heavy bags on the way to the airport.
Once booked, customers are greeted by professional AirPortr drivers who collect their baggage from any location within the London service area, from 48 hours up to seven hours before the flight's scheduled departure time. The luggage travels on the same flight as passengers, who are kept up-to-date on their bags' whereabouts at every step of the way.
Cathay Pacific Regional General Manager Europe, James Ginns, said: "We know that our customers want flexibility, convenience and a smooth journey. This new service not only enables our passengers to travel easily across London without the burden of their large and often heavy suitcases, it helps them to start their long-haul journeys in a relaxed and stress-free way."
Randel Darby, CEO of AirPortr added: "AirPortr is already very popular with customers traveling to Hong Kong and beyond. Cathay Pacific has more direct flights on this route from London than any other, and a product which is consistently ranked as one of the best in the world. Bag pick-up and check-in service will enhance that customer experience even further for this key market, and we're confident it will be well received by Cathay's customers."
Collection of one bag costs £30; collection of four bag costs £40. Customers can book this new service at www.airportr.com/cathaypacific.