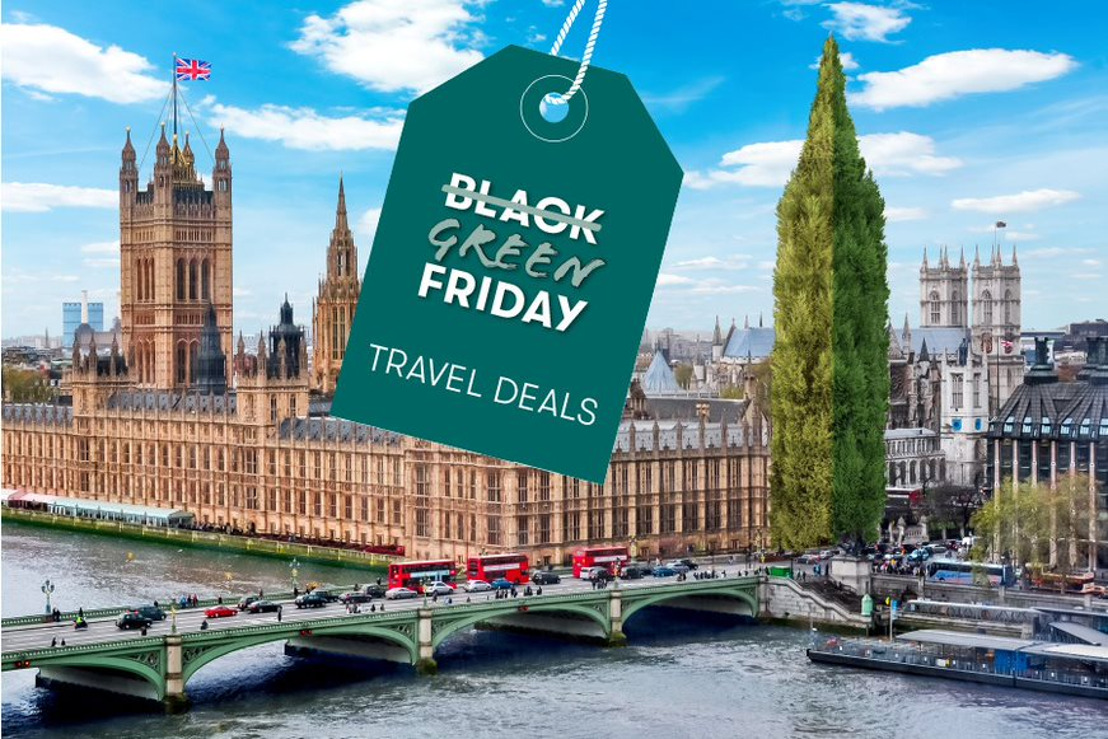 Sustainable Green Friday flight deals, Free double carbon offset with Cathay Pacific
In addition to discounted airfares, Cathay Pacific will offset double the carbon emissions for every flight ticket purchased from 19 to 28 November 2021
Friday, November 19, 2021
[SINGAPORE]: In line with Cathay Pacific's sustainability efforts, the airline is launching Green Friday travel deals, which offers complimentary double carbon offset to customers who book flights on its website from 19 to 28 November 2021. In Southeast Asia, the promotion also includes discounted airfares from seven countries to 25 destinations worldwide.
Green Friday: Flight deals with a green cause
At no cost to the customer, Cathay Pacific will automatically make attributable monetary contributions through our own carbon offset programme, Fly Greener, to offset double the carbon emissions for every ticket booked on cathaypacific.com. The cash contributions will directly fund third-party validated Gold Standard projects to offset carbon emissions while making a difference to local communities in developing countries around the world.
Customers who purchase tickets during the Green Friday promotion period will also enjoy discounts of 10 per cent off Economy Class tickets and 15 per cent off Premium Economy and Business Class tickets from seven Southeast Asian countries[1] to 25 destinations[2] worldwide. This is applicable for travel from 1 April to 31 October 2022. They can also earn up to 1,250 bonus Asia Miles.
Cathay Pacific's sustainability efforts
Cathay Pacific has long been proactive in environmental sustainability. In inviting our customers to choose greener flying options, Cathay Pacific's own Fly Greener programme – the first provided by an Asian airline – has offset more than 300,000 tonnes of CO2 since 2007. This equates to flying about 1.3 million times from Hong Kong to Singapore in economy class.
In 2020, Cathay Pacific launched its inaugural Green Friday promotion in the UK and Europe. In just 10 days, the airline offset nearly 5,000 London to Hong Kong flights – enough to cover a round-the-world trip 504 times. This year, Cathay Pacific's Green Friday promotion is extended globally with attractive flight deals and complimentary double carbon offset.
Mr Dominic Perret, Cathay Pacific's Regional General Manager for Southeast Asia, said, "We are very excited to be launching Green Friday in Southeast Asia this year following the good response we received in Europe in 2020. Cathay Pacific is committed to reducing our carbon footprint, and many of our passengers are also passionate about this. Through Cathay Pacific's Fly Greener programme, we give our customers the opportunity to make greener flying choices by inviting them to offset the carbon emissions for their flight. We hope that this, together with our Green Friday promotion, will encourage more people to join us in efforts to mitigate our impact on climate change."
Flight offers can be found on the Green Friday campaign page here.
[1] Singapore, Malaysia, Philippines, Thailand, Vietnam, Cambodia and Indonesia
[2] Green Friday destinations:
Asia: Hong Kong, Taipei, Kaohsiung, Fukuoka, Nagoya, Osaka, Sapporo, Tokyo, Seoul
North America: Chicago, Boston, Los Angeles, New York, San Francisco, Vancouver, Toronto
Europe: Amsterdam, Barcelona, Frankfurt, London, Madrid, Manchester, Milan, Paris, Zurich