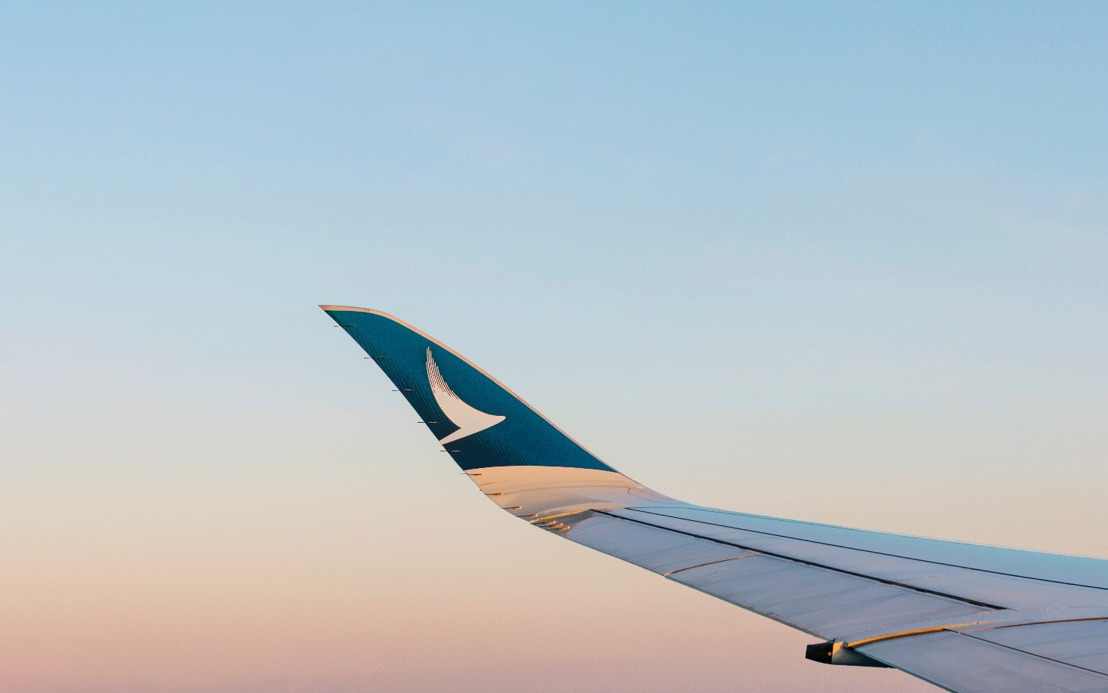 Reimagine. Reconnect. Rediscover. With Cathay Pacific
Hong Kong's home airline will resume direct flights from Dhaka to Hong Kong on 3 December
Monday, August 1, 2022 —

Cathay Pacific will resume non-stop flights between Dhaka and Hong Kong from 3 December, enabling passengers to rediscover the people, places, and experiences that matter the most. The airline will operate one flight per week on Saturday, providing travellers with direct access to Hong Kong in addition to seamless connections to onward destinations in Japan, Australia, Canada, USA and South Korea. All flights will depart from Hazrat Shahjalal International Airport and can be booked through your preferred travel agents, the Cathay Pacific website or sales shop.

Flight schedule*
| | | | | | |
| --- | --- | --- | --- | --- | --- |
| Day of the week | Flight | Departure | STD | Arrival | STA |
| Saturday | CX667 | Hong Kong | 19:35 | Dhaka | 22:00 |
| Saturday | CX662 | Dhaka | 23:10 | Hong Kong | 04:45+1 |
*Visit the website for the most updated flight schedule.
Cathay Pacific's Country Manager Bangladesh and Bhutan, Ahmed Reza said: "Reactivating our link from Bangladesh to Hong Kong is extremely important to us as the market remains a priority. We're confident our offerings like the ease of connections, warm Asian hospitality, diverse in-flight entertainment options and customer-centric initiatives such as our health document verification tool, Fly Ready, make us one of the world's greatest service brands."
"Aside from the stream of those visiting friends and relatives, we also welcome travellers searching for cultural experiences abroad. Moreover, our much-anticipated weekly passenger flights will also support our cargo freighters, of which we have three per week from Dhaka."
Customers flying from Dhaka can now experience comfort on Cathay Pacific's Airbus A330-300, providing travellers with an unsurpassed cabin environment on the Dhaka – Hong Kong route. The aircraft, which is configured with a two-class cabin layout, features Business and Economy class, which comes equipped with state-of-the-art inflight-entertainment offering four times the content.
Business Class
Customers can enjoy the privacy of our award-winning Business seats, for work and relaxation alike. With privacy partitions, adjustable lighting, expansive tables, power outlets and one-click seating and sleeping settings, customers can truly have a superior flight experience. Additionally, customers can indulge in the comfort of a fully flat bed and soft bedding accompanied with bold flavours from Cathay Pacific's restaurant-style dining.
Business class customers transiting via Hong Kong can once again discover Cathay Pacific's largest lounge, The Pier, Business, modelled after seminal Hong Kong experiences. Travellers can enjoy the city's flavours and home comforts at the lounge's signature Teahouse and the popular Noodle Bar.
Economy Class
Customers can experience greater comfort than ever in our Economy seats that are ergonomically designed with cushioning and an adjustable headrest to provide maximum support for your head and neck. Additionally, travellers can take advantage of ample legroom to stretch out during their journey.
Offering customers flying Economy greater choice and flexibility
Cathay Pacific understands each of its customers' journeys are different from each other. Hence, the airline has redesigned its Economy fares giving customers the choice and flexibility to choose what suits them when booking their flights. The Light, Essential and Flex fares are tailored to meet customers' needs. Each fare offers customers increasingly more control and greater benefits, from enhanced baggage allowances to flexible rebooking and upgrade options.
Travel seamlessly and safely with Cathay Pacific
As part of its efforts to enable a superior customer experience, Cathay Pacific introduced its Fly Ready tool that allows guests to conveniently upload their COVID-19 test results and other required health documents before their flight to Hong Kong. Customers can upload their documents between 48 and 12 hours before their flight to be verified ahead of time, allowing them to have a seamless and hassle-free travel experience.
The airline also launched the Fly (worry) Free programme, allowing travellers greater flexibility in their bookings with the option to make unlimited ticket changes, including changes to travel dates as well as destination, until 31 December 2022. No fees will be charged for changes; however, any tax or fare differences may apply.
Fly to Hong Kong or beyond
While there are currently quarantine and entry restrictions in place for travellers arriving in Hong Kong, the situation remains dynamic, and customers are encouraged to keep abreast of updates on the official Hong Kong SAR Government website. For their onward travel, they can visit the corresponding country's website.
Customers booking their tickets through Cathay Pacific's website can not only enjoy the flexibility to purchase tickets using a mix of Miles Plus Cash but also can avail 20% off on Hong Kong's Airport Express service.Moreover, customers can contact the Customer Care team to book their tickets or for any additional queries at +8802 222285802 and [email protected]. Alternatively, they can also message us on WhatsApp to book their tickets or seek additional assistance.