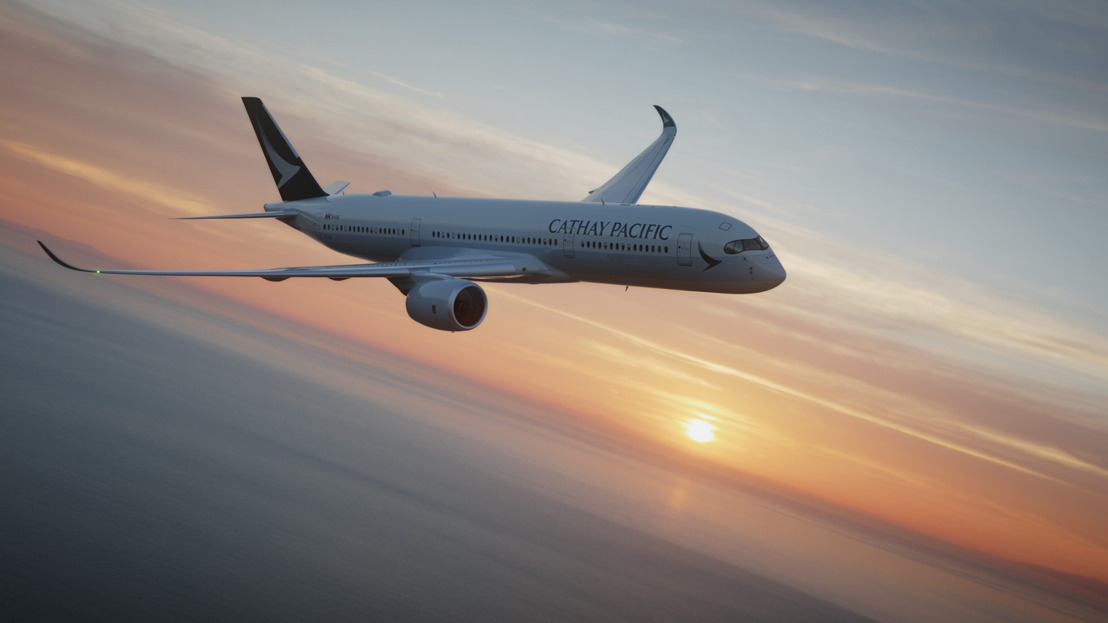 Prepare to take-off from Amsterdam!
Regular passenger services to Asia Pacific resume on 7 June, with more than 1,300 seats added from Amsterdam to Hong Kong
Tuesday 25 May 2021 —

Cathay Pacific has announced that scheduled passenger services from Amsterdam Schiphol to Hong Kong will resume from 7 June (Monday) to provide regular connectivity between the Netherlands and Asia Pacific. Flights to Asia are available to book now on cathaypacific.com from €645.

Increased capacity to help passengers get to Asia Pacific

Cathay Pacific has scheduled 4 flights in June 2021 to facilitate passengers travel from the Netherlands to Asia Pacific via Hong Kong. Operated by the Airbus A350-1000 in a three-class configuration offering more than 1,300 seats throughout June, all cabins are available to book now.

Ashish Kapur, Area Manager Northern Europe at Cathay Pacific, commented: "We are encouraged to see the return of the Cathay Pacific livery at Amsterdam Airport Schiphol again. While we realize the fight against the pandemic is not yet entirely over, we believe that the recent vaccine development is igniting a spark of hope for millions of people and that we will see the gradual reopening of air links between Europe and the rest of the world.

Our teams and operators in the sector are helping to turn the page by inaugurating a new chapter in the safety of international travel. With a spirit of progressiveness and initiative, we are looking forward to welcoming our passengers on board again soon."

Flight schedule* for June 2021 connecting Amsterdam Schiphol-Hong Kong
| | | | |
| --- | --- | --- | --- |
| Operation Dates | Routing | Service | Departure & Arrival Times |
| Monday 7, 14, 21, 28 Jun | Amsterdam Schiphol to Hong Kong | CX270 | 12:15 – 05:25 (Next Day) |
Passengers landing in or transiting through Hong Kong
According to the Hong Kong Government, immigration and quarantine requirements are currently in place for passengers landing or transiting through Hong Kong. Passengers will be able to transit through Hong Kong if their itinerary is contained in a single booking, that they meet entry requirements at their final destination, and that the connection time between flights is within 24 hours. Please visit the airline's Hong Kong Transit Information page.
6 things to prepare before arriving at Schiphol
To ensure a smooth pre-boarding journey, there are six things for passengers to prepare before travelling to the airport. Cathay Pacific has prepared a check-list for passengers departing the Netherlands. Download here.
A valid travel document supporting residency status at the final destination.
Health Declaration Forms required by the countries at the departure and/ or arrival port. For the Dutch Government Health Declaration Form, please download here.
The Cathay Pacific passenger travel declaration form – completed and printed copy.
Certain countries have imposed further negative Covid-19 testing and/ or compulsory quarantine requirements. Passengers are advised to refer to government websites for the most updated information. If passengers are ending their journeys in Hong Kong:
A negative Covid-19 nucleic acid test bearing the exact same name as the travel document, with a sample taken within 72 hours before scheduled time of departure.
A laboratory accreditation document proving the testing facility is ISO15189 accredited or approved by the Hong Kong authorities. For a list of the Dutch approved laboratories, please download here.
A hotel reservation confirmation is required for: no less than 21 nights in a designated quarantine hotel, if the passenger has not been fully Covid-19 vaccinated. Alternatively, 14 nights hotel booking at a designated quarantine hotel if the passenger has been fully vaccinated with a Hong Kong Government recognised vaccine. A list of Hong Kong Government's approved hotels are available here.
Covid-safe operations
Providing a safe travel environment has remained the airline's absolute priority throughout the COVID-19 pandemic. An array of hygiene measures have been introduced across all aspects of the journey under the airline's Cathay Care commitment.
* All flight dates and times local. Services subject to change. Flight schedule is final on cathaypacific.com.