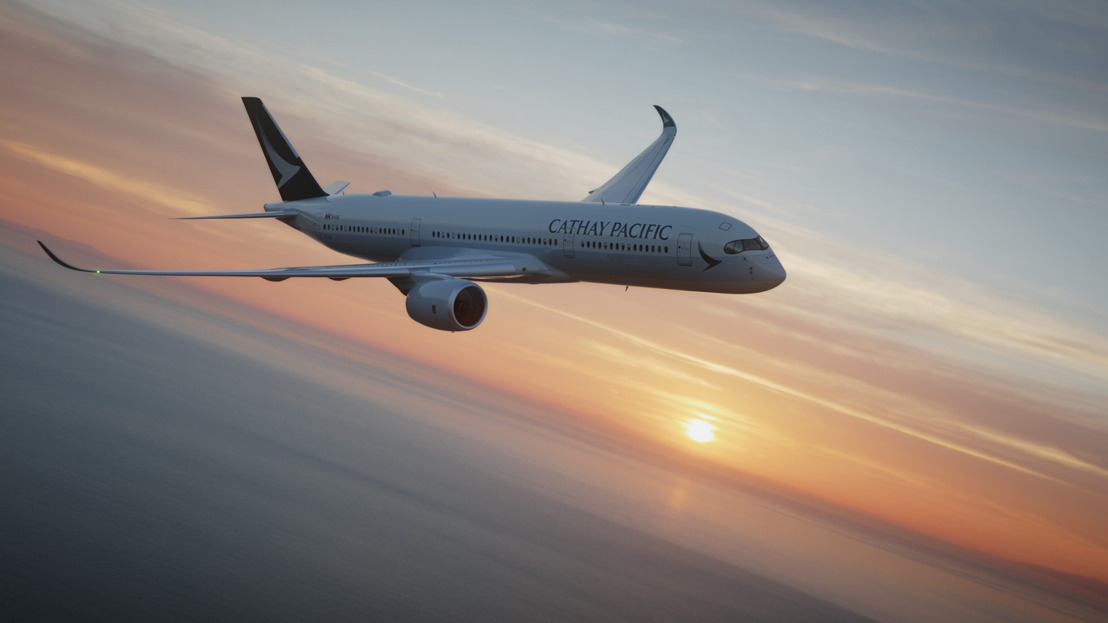 London-Hong Kong service reaches 40-year milestone
Four decades of key moments from Cathay Pacific's London-Hong Kong service spotlight the airline's Move Beyond spirit
Thursday, 16 July 2020 —

On 16th July 2020, the day marks a historic milestone for Cathay Pacific, as the airline's London-Hong Kong scheduled passenger service turns 40.

The story of Cathay Pacific's London service exemplifies the airline's Move Beyond spirit. With every aircraft upgrade since 1980, the newest aircraft of the generation has been deployed on the London route to bring about enhanced inflight experience and improved fuel efficiency. On the route's 40th anniversary, here are some iconic moments spotlighting the airline's thoughtfulness, can-do spirit, and progressiveness.

16 July 1980 – Hong Kong-London scheduled passenger service launches

The inaugural Hong Kong-London flight CX201 is operated by the airline's second Jumbo, VR-HIA with a planned fuel stop in Bahrain.

Cathay Pacific also debuts "Flying Mum", a thoughtful service offered to passengers aged 6-12 travelling solo – similar to the current Unaccompanied Minor service.

2 July 1983 – Launch of the world's first non-stop London-Hong Kong service.

This world record-breaking London to Hong Kong flight is made possible by Cathay engineers' can-do spirit. Their modifications to the RB211-524C2 engines give the Jumbo greater range and enhanced fuel efficiency. Our then Engineering Director, Stewart John, said: "Rolls Royce were suitably impressed with the new RB211-524D, and asked Cathay to do three engines for them afterwards."

1989 – Year-round non-stop Hong Kong-London flights

Cathay Pacific is the first airline to receive the Boeing 747-400, allowing non-stop, year-round operations to London.

1990 – VR-HKG completes 50,000 hours at London Gatwick

Cathay Pacific's first ever Queen of the Skies with the same registration as Hong Kong's IATA airport code HKG, lands at Gatwick with over 13,000 flights.

30 April 1991 – London Heathrow commences

Cathay Pacific begins operating CX251/250 into Heathrow's Terminal 3.

6 July 1998 – Goodbye Kai Tak

The last commercial flight out of Kai Tak is operated by CX251 to Heathrow.

7 September 2004 – Heathrow lounge opens

Cathay Pacific's First and Business Class lounge opens in London Heathrow.

2010 - 2012

Cathay Pacific's First and Business Class lounge at Heathrow receives its first makeover. In 2012, the Premium Economy product is introduced on the London route.

1 January 2014 – Launch of the Boeing 777-300ER

Cathay's Boeing 747-400 flies out of London as CX252 for the last time, the day also marks the final day of the Jumbo's deployment to Europe. From 2014, the London route is operated by the Boeing 777-300ER, offering the next generation of products and greater fuel efficiency.

2 September 2016 – A350 launches to Gatwick

Cathay Pacific is the first A350 operator into Gatwick. The new Airbus A350-900 aircraft features the airline's brand new Business, Premium Economy and Economy Class products. The aircraft is fitted with enhanced air circulation system equipped with hospital-grade HEPA filter as well as LED mood lighting to ease jetlag.

28 November 2016 – Award-winning Heathrow lounge gets a spectacular makeover

Following the design philosophy of Cathay Pacific's The Pier First and Business Class lounges at Hong Kong International Airport, the newly-renovated lounge at Heathrow is the only one outside of Hong Kong to offer separate First and Business Class areas.