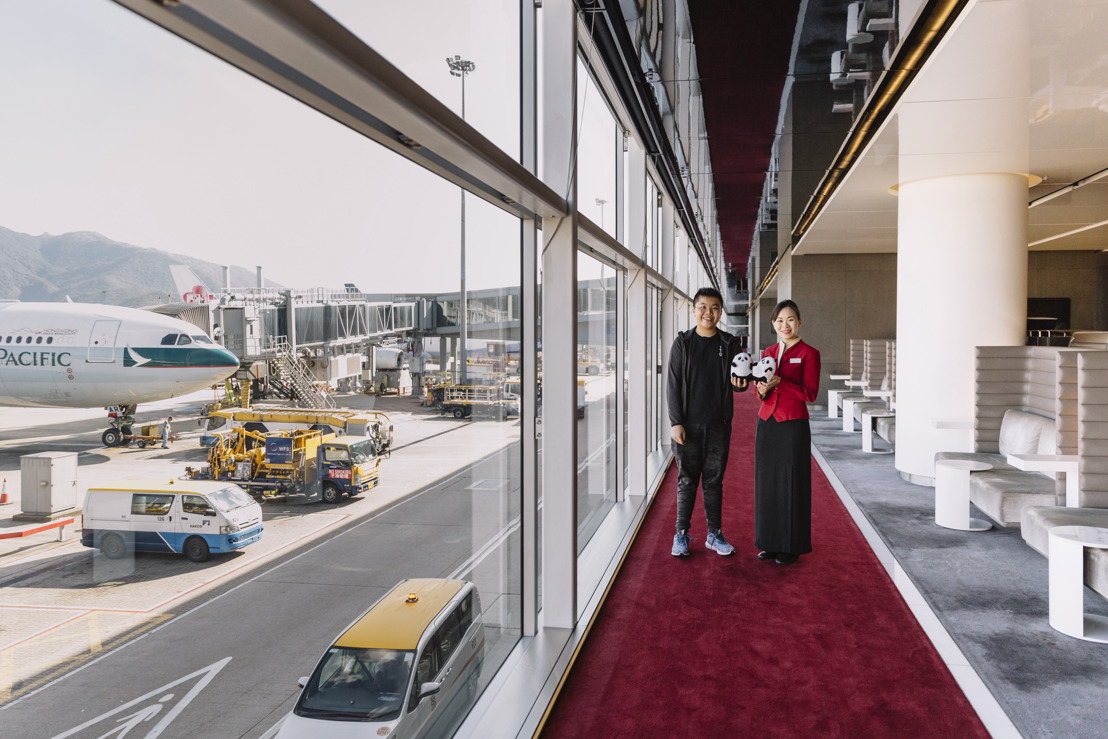 Tuesday, June 19, 2018 —

Meet Cathay Pacific super-fan Ken Wong. An aviation-obsessed 16-year-old from our home of Hong Kong, Ken is an ardent YouTuber who posts impressively-produced videos of his airline adventures on his channel to over three and a half thousand subscribers.

He is also one of our Marco Polo Club members, using his pocket money and money earned from part-time tutoring in order to fund his love of flying.

Like many of our regular customers, Ken likes nothing more than to spend time before his flight in our lounges. Indeed, he makes a point of arriving at Hong Kong International Airport (HKIA) many hours in advance in order to fully enjoy the myriad services and amenities that they offer.

The Cabin, which closed following the opening of The Deck in March, was Ken's favourite lounge as it was the first one he ever visited, at the age of 14. That experience, he says, will always be remembered.

"I'll certainly miss it but in truth I love all the Cathay Pacific lounges, particularly The Pier," he adds.

Ken recently got in touch with us, asking if it might be possible to receive one of The Cabin's re-entry stamp chops as a memento. We were very happy to make this happen – but that wasn't all. We decided to invite him along for one final visit.

"The Cabin really means a lot to me as it marked a milestone in my travelling history with Cathay Pacific," he says over a glass of Cathay Delight, our popular non-alcoholic cocktail and Ken's favourite drink.

"I came to love the view very much – it's one level down from the departure gate and you're eye-level with the parked aircraft right there. I was able to take many great photos. The Cabin was also the perfect place for me to have a light meal before boarding, whilst its red carpet gave it a very 'royal' feel."

As a full-time student, Ken is sensibly concentrating on his studies, but come the summer holidays, he'll be back to doing what he loves best – visiting our lounges and travelling on our aircraft. Not that he has a destination in mind yet.

"I definitely enjoy the flight more than the place I'm going to," he says.

Click here to watch Ken's videos.