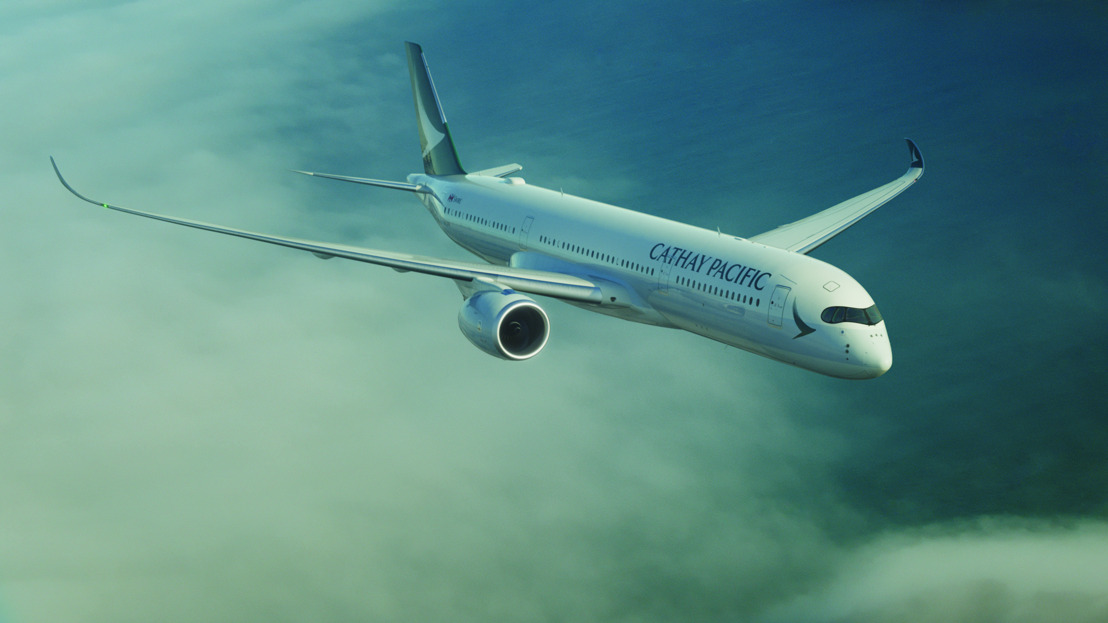 Go green this Black Friday Cathay Pacific offers complimentary carbon offset
With the sustainable Black Friday deals, flyers can avail up to 15 percent off popular destinations all while doubling their carbon offset while travelling
Sunday, November 21, 2021 —

From the iconic jade colour on Cathay Pacific's livery, to the airline's wide-range of sustainability initiatives, Cathay Pacific is proud to be green and make a difference to global climate change.

To complement Cathay Pacific's Black Friday flight deals, the premium airline is launching Green Friday, an initiative to offset carbon emissions for every flight purchased between 19 - 29 November for travel from 10 January through October 2022.

Green Friday: Flight deals and complimentary carbon offsetting

Cathay Pacific will be extending its Green Friday promotion globally, allowing passengers to benefit with exclusive flight offers, while the airline doubles its carbon offset for every ticket purchased.

At no cost to the customer, Cathay Pacific will automatically make attributable monetary contribution to carbon offset all flights purchased on cathaypacific.com between 19 – 29 November. The contribution will directly fund validated projects to offset carbon emissions while making a difference to local communities in developing countries around the world.

"Sustainability is one of the key pillars at Cathay Pacific. We recognise the effect carbon emissions have on the planet and constantly set strategic goals and plans to reduce and offset wherever we can. With the Green Friday initiative, we look forward to not only incentivising our customers with exclusive discounts to exciting destinations but also offsetting their carbon emissions. We are elated and are optimistic to making a change together with our customers," said Vishnu Rajendran, Area Manager, Middle East.

Cathay Pacific and Sustainability

Cathay Pacific is one of the world's largest operators of the technologically advanced Airbus A350, used on our passenger services to numerous countries including UAE. At 25% more efficient than previous generations of aircraft and emitting 33% fewer CO2 on average. In 2019, a total of 33,922 tonnes of carbon emissions were offset through the airline's own FlyGreener programme – Asia's first programme of its kind. Since the launch in 2007, the FlyGreener programme has offset more than 300,000 tonnes of carbon emissions from the atmosphere. Cathay Pacific has made pioneering efforts in supporting the development of Sustainable Aviation Fuel (SAF) and was the first airline investor in Fulcrum BioEnergy. Reaffirming its commitment to reaching net-zero carbon emissions by 2050, Cathay Pacific is pledging to use SAF for 10% of its total fuel consumption by 2030. Furthermore, in 2019, the airline pledged to remove 50% of its annual usage of single-use plastic by 2022.

Green Friday deals to an array of destinations

Customers opting for economy class from Dubai can take advantage of 10 per cent off all flights from Dubai to Hong Kong, as well as 15 per cent off flights from Dubai to popular destinations including Seoul, Melbourne, Brisbane, Perth, Los Angeles, San Francisco, Phuket, Bangkok and Singapore. All tickets will enjoy complimentary double carbon offset as part of Cathay Pacific's Green Friday initiative.

Best return fares* available
| | |
| --- | --- |
| Destinations | Fares |
| Hong Kong | AED 2500 |
| South East Asia | AED 2245 |
| North East Asia | AED 4140 |
| Australia | AED 4880 |
| North America | AED 4845 |
* * Lowest fare available subject to availability and travel periods. Prices include taxes and are based on return, per person. Prices on cathaypacific.com are already discounted and are final.
Fly (Worry) Free
Additionally, as part of the airline's Fly (Worry) Free promise, Cathay Pacific is allowing unlimited ticket changes without any extra charge until 31 December 2021. With an impressive 5-star Covid-secure rating, passengers can fly confidently with Cathay's enhanced safety measures from check-in to landing.
Visit Cathay Pacific's website on 19 November 2021 to view our Green Friday deals.