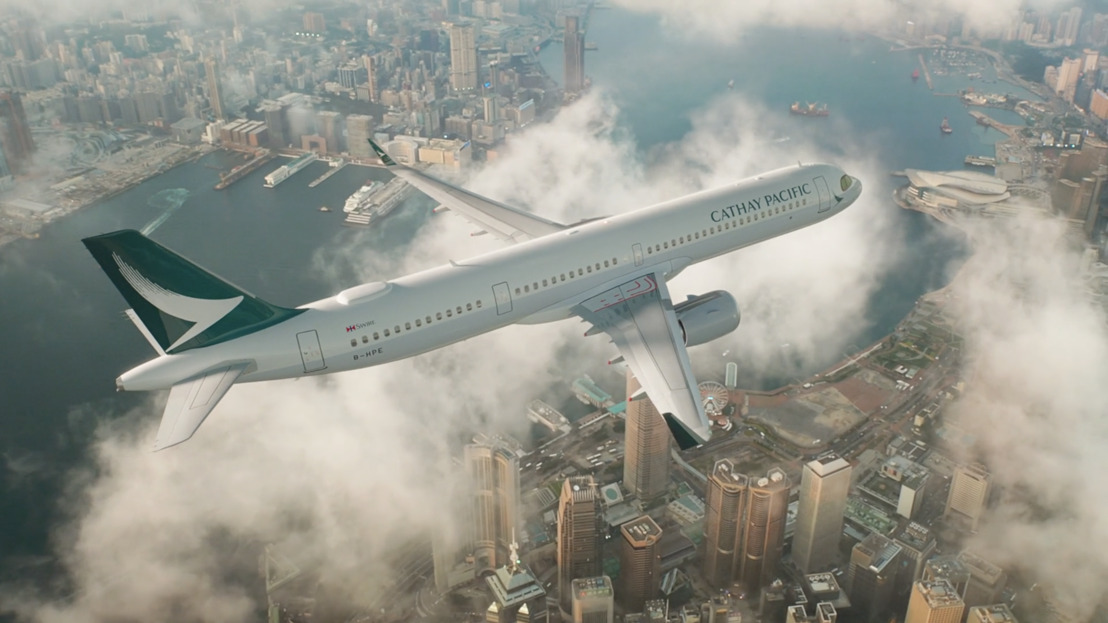 Get vaccinated! Win a private Cathay flight and more
20 million Asia Miles are also up for grabs
Thursday, June 3, 2021 —

Cathay Pacific has further elevated its support for the Hong Kong SAR Government's Covid-19 community vaccination drive by offering one lucky winner the opportunity to host a private party on board our new, state-of-the-art Airbus A321neo aircraft. In addition, the airline is also giving away 20 million Asia Miles in a lucky draw.
Once-in-a-lifetime private flight
Enjoy an exclusive flight around Hong Kong with friends and family onboard our Airbus A321neo, the world's most advanced narrow-body aircraft and the latest addition to the Cathay Pacific fleet. The lucky winner and their travel companions, who are also required to be fully vaccinated, will be able to experience and enjoy the high-tech suite of inflight products that our A321neo has to offer, along with Cathay Pacific's signature world-class service.
The flight will be operated by fully vaccinated aircrew, and its carbon emissions will be fully offset through our Fly Greener carbon offset programme.
20 million Asia Miles up for grabs
We're also giving away a total of 20 million Asia Miles in a lucky draw. Ten winners will receive one million Asia Miles each, while another 100 will receive 100,000 Asia Miles. Customers can redeem these for a range of Flight, Travel, Lifestyle and Entertainment awards, and with our new Miles Plus Cash payment option, they can enjoy even greater flexibility in how they choose to use their Asia Miles.
Eligible participants must be Hong Kong Identity Card holders who have been fully vaccinated before the end of August 2021. More details, along with the official Terms and Conditions, will be announced in due course.
Employee incentives
As a thank you to all our Hong Kong-based ground employees who get fully vaccinated, we'll be giving them two days of vaccination leave. All Hong Kong-based employees will also be eligible to win Asia Miles and an array of other goodies, including free Air Travel Bubble flights and staycations.
We do recognise the concerns some employees have about getting vaccinated. All Hong Kong colleagues can receive a free pre-vaccination medical assessment to determine whether they are physically suitable for vaccination.
These incentives follow Cathay Pacific's "Arm up, let's fly again!" campaign that was launched in April to build awareness about the importance of getting vaccinated.
Cathay Pacific Chief Executive Officer Augustus Tang said: "We are incredibly grateful to the more than 80% of our pilots and over 50% of our cabin crew who have already booked or received their vaccinations. We hope many more of our employees will follow their example as we all work together to help build an immune barrier in Hong Kong as soon as possible.
"As Hong Kong's home airline, Cathay Pacific strongly believes in the importance of vaccination against Covid-19, which is key to the resumption of regular international air travel and the return to normal life for everyone in Hong Kong."