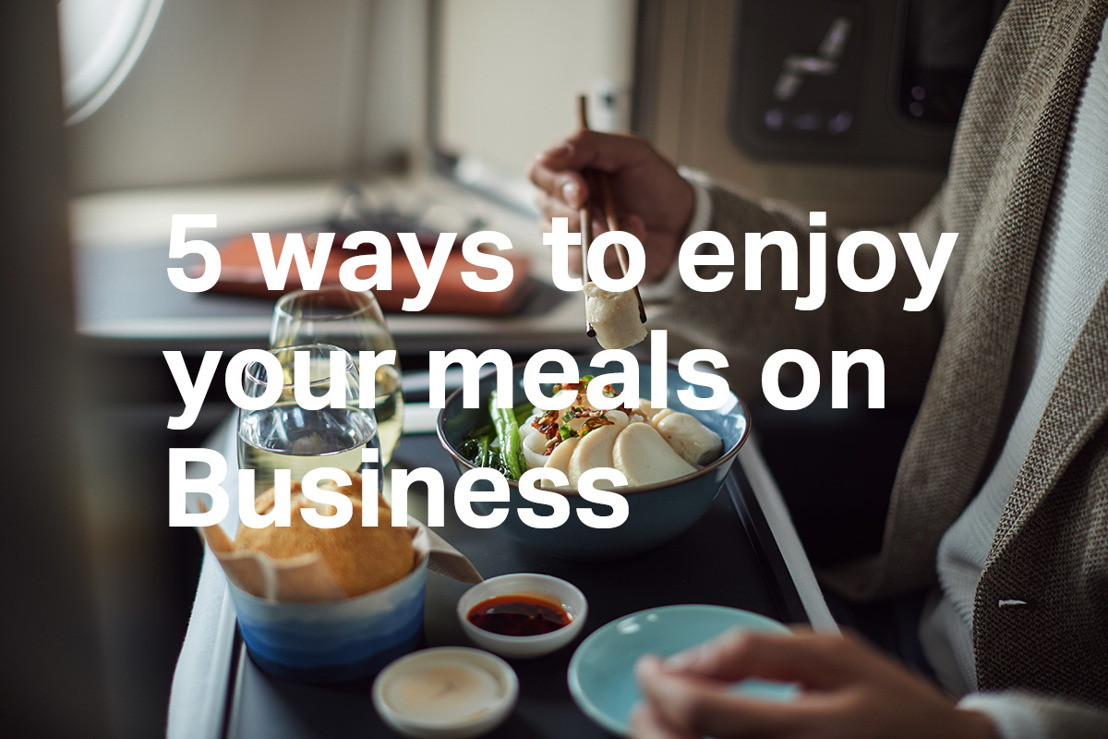 Five tips to enjoy the Cathay Pacific Business Class dining experience
By Sydney-native, London-based food and travel writer James Thompson
Tuesday, 5 February 2019 — As one of the first customers to experience our new Business Class dining experience, the food and travel writer behind the Instagram account Food_Feels, James Thompson, shares five things you need to know about our new inflight cuisines.
1. Your restaurant in the air
Individual main meal orders are now taken from an a la carte menu, with every dish being individually plated by the crew before being hand-delivered for a more restaurant-like experience.
2. Eat when you like with the Express Menu
There is now a "cravings" menu which is available on request throughout your flight: make sure you try the beef burger with cheddar cheese, bacon, pickled onions and courgette on a toasted brioche bun... perfect as a mid-movie snack.
3. Pre-order your breakfast for maximum rest
There is now a breakfast order card which you can fill out before you go to sleep, and choose what you fancy and leave the card hanging on the coat hook... just like you would at a hotel!
4. So many choices!
You can now choose between a Western, Continental, Chinese and Express Breakfast... from a monkfish congee to a three cheese omelette!
5. There's no taste like home...
With Cathay Pacific's home town being Hong Kong, there is a new range of "Hong Kong Flavours" including dishes such as Beef Brisket with flat rice noodle soup and wok fried seafood in lobster soup with ginger, spring onion, crispy and steamed rice.
James Thompson of Food Feels is a food and travel writer, and a TasteHunter at The World's 50 Best Restaurant. He flew Cathay Pacific on Business Class from London to Sydney, Australia. Business Class flights to Australia is now on sale from £3,679 return. Book by 28 Feb 2019.