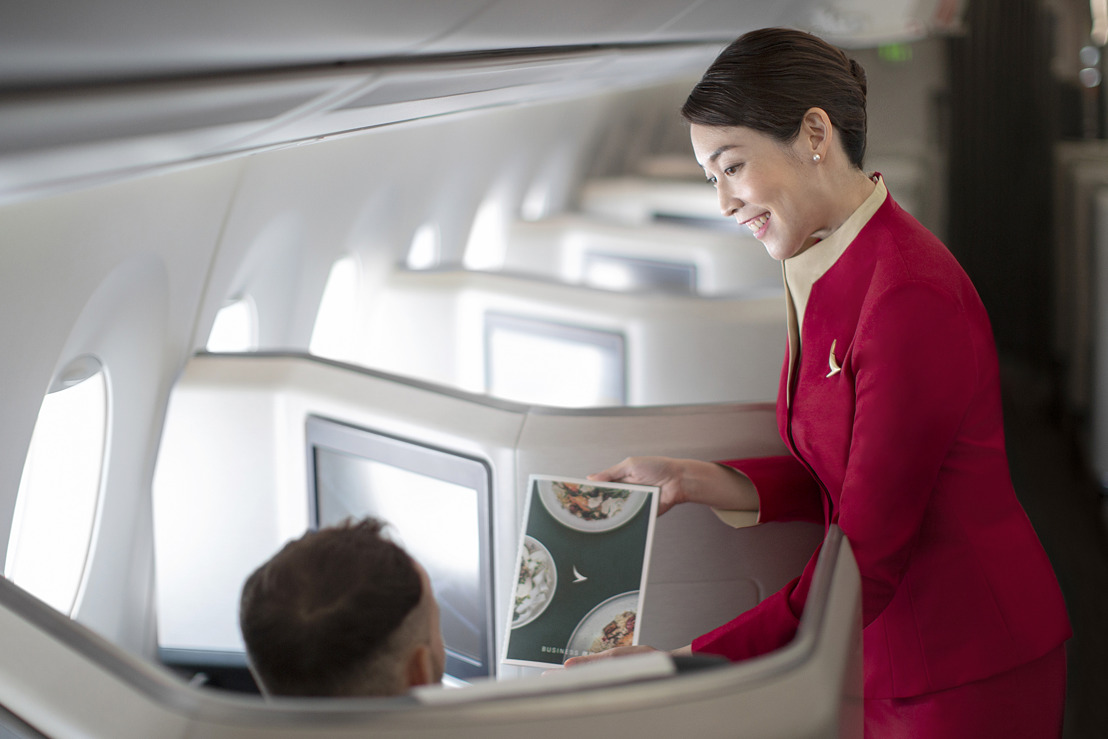 Double the fun with Vantage Pass
Indulge in the comfort of Cathay Pacific's Business and Premium Economy experience by booking two round trips for one great fare
Thursday, October 24, 2019 —

Cathay Pacific's popular Vantage Pass promotion is back once again, allowing passengers to double their enjoyment of Cathay Pacific's and Cathay Dragon's Business and Premium Economy Class experience by booking two round trips for one special, all-in fare.

With Vantage Pass, travellers can indulge their wanderlust in style by booking two trips to their dream destinations anywhere across our extensive global network, with all-in fares starting from just HK$8,507.

Fancy some shopping then skiing excitement with two short hops to Bangkok and Sapporo in Business Class? You can do both for just HK$13,794 all in. Or how about a Business Class trip to Singapore followed by one to London (Gatwick) in Premium Economy for HK$22,611?

Travellers can also go on a journey of cultural exploration on the US East Coast by booking two round trips to New York and Washington DC for HK$88,774 – a blockbuster deal.

As an added bonus, Vantage Pass customers who also book hotel stays with Cathay Pacific Holidays through our Global Contact Centres can enjoy guaranteed room upgrades at select properties from Shangri-La Hotels and Resorts, and The Peninsula hotels.

To enjoy these special fares, simply select two destinations in Business or Premium Economy Class and book before 5 November 2019.

For more information about Vantage Pass and to book your flights now, visit:

https://www.cathaypacific.com/cx/en_HK/offers/flight/vantage-pass.html

Remarks: All fares, government taxes and fees, and surcharges are subject to change at any time.