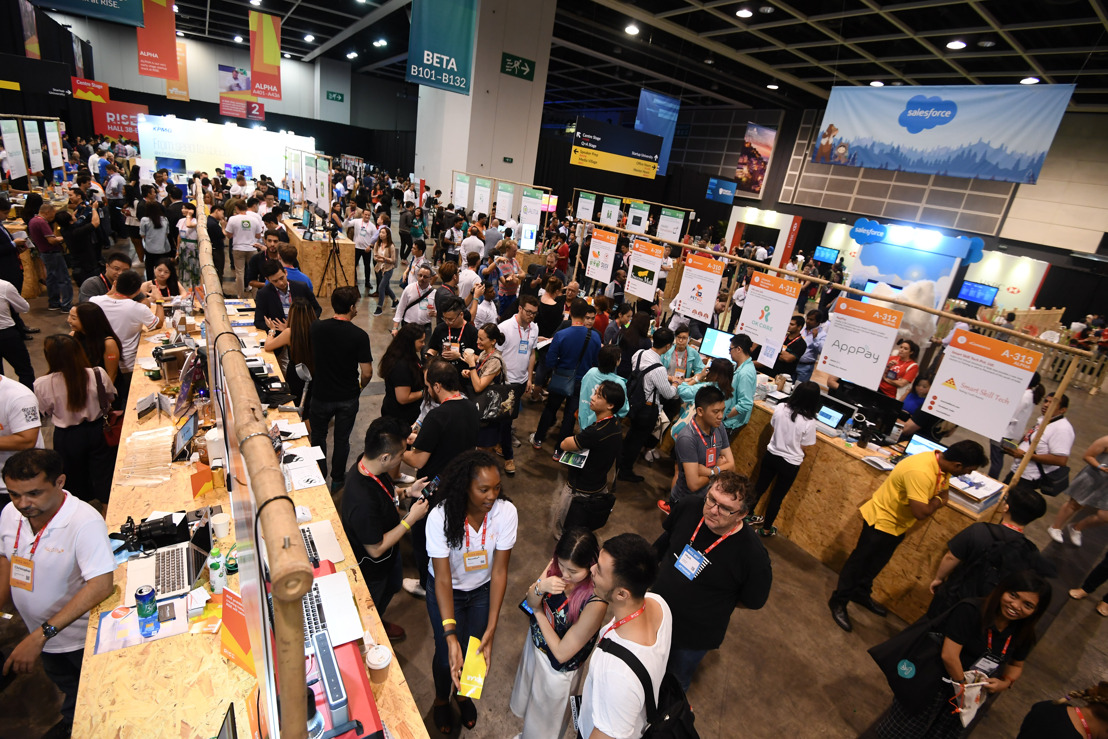 RISE with Cathay Pacific
Hong Kong's home airline works with major startup event to invest in city's innovative future
Thursday, July 5, 2018 —

Cathay Pacific is strengthening its support for Hong Kong's development as a leading global startup hub by sponsoring RISE, one of the world's largest startup and tech conferences which is returning to the city for a fourth consecutive year.

The airline is leveraging its role as RISE's first official airline partner by launching its 'Ignition Project', an initiative that includes sponsoring 10 Hong Kong-based startups' entry and participation in the event and promoting their innovative ideas.

Cathay Pacific Chief Executive Officer Rupert Hogg said: "We are committed to fostering the city's entrepreneurial spirit by pushing for creativity and innovation. Investing in Hong Kong startups today means we can look forward to a better Hong Kong tomorrow.

"The startups we are supporting share Cathay Pacific's values and vision for innovation and to do good for the local community in Hong Kong. They also provide divergent thinking, specialist knowledge and dexterity in adjusting to an ever-evolving environment."

Mr Hogg and Cathay Pacific Chief Customer and Commercial Officer Paul Loo will participate in panel discussions at RISE to inspire young entrepreneurs on the role leadership plays in running a successful business.

The RISE conference – to be held at the Hong Kong Convention and Exhibition Centre from 9 – 12 July 2018 – will feature hundreds of startups from around the world alongside key international investors to take advantage of networking opportunities.

Paddy Cosgrave, CEO and co-founder of RISE and Web Summit, Europe's largest tech conference, said: "Some of the world's youngest and most exciting tech companies hail from Hong Kong. Web Summit is therefore delighted to partner with Cathay Pacific as the airline supports Hong Kong's thriving startup community. The outlook for Hong Kong startups and tech companies is very positive indeed."
Embracing a digital future
Cathay Pacific has spearheaded new technology and advances in data analytics to help serve its customers better. Enhancements include redesigning its digital touchpoints for a more user-friendly and relevant experience; digitalising customer feedback to enable quicker and more effective communication; and using smart blockchain technology to power its reward programme's new mobile app and platform.
The airline also champions various initiatives to encourage tech-savvy and business-minded youngsters to bring their ideas to life.
Paul said: "Our annual Hackathon is fast becoming a hotbed for youngsters to create and share innovative ideas and solutions that contribute to improving the overall passenger experience. We are delighted with how it has progressed.
"The winning team from some 100 participants at last year's event will see its idea developed as a mobile app for customer use. In addition to being on fast-track access to our IT Graduate Trainee Programme, the winners also had the opportunity to visit Europe's startup mecca of Dublin where they met with innovators at Facebook, Accenture and Microsoft."
Always an exhilarating event, the Cathay Pacific Hackathon will return in November.
At a glance
The 10 startups supported by Cathay Pacific are drawn from sectors including e-commerce, social media, travel and hospitality, AI, education, lifestyle and big data and analytics:

Gritus Technology Limited
Gritus is disrupting digital age retail with its smart vending machines – big data, connectivity, O2O and retail technologies packed in a console. www.gritus.com
Collectionstock
Collectionstock is a membership Design Platform that provides the best Graphic Designs online for little money to professionals like retailers, brands, trading companies and manufacturers. www.collectionstock.com
Dezoo Ecommerce Limited
Connecting a global community of designers, buyers and suppliers to deliver the best b-2-b solutions for furniture, home décor and design. www.dezoo.com
TravoAsia
Airbnb for dining. TravoAsia connect local home chefs with travellers around the globe. www.travoasia.com
Vogueme Technologies Hong Kong Limited
A social media platform built on proprietary artificial intelligence and blockchain technologies which unleash the potential of videos in online communication and e-commerce. mytoch.hk
Flavoryt
Discover and share places you love - use Flavoryt for food ideas. Go on an adventure with food and experience the local flavors by following foodies. Save places you love by creating lists and share with friends. www.flavoryt.com
Qlix
Slack for schools – Qlix is a student-centric communication and collaboration platform for educational institutions. www.qlixapp.com
MyiCellar
MyiCellar is a mobile platform for a new generation wine consumers to discover wines and tasting events in Asia. www.myicellar.com
Tourgether
Tourgether is a travel-meetup app. It gives travellers an opportunity to find travel buddies and tour together. www.tourgetherapp.com
Stamplet Solutions Limited
Stamplet is a MadTech solution for businesses to understand and target the growing middle class by bringing "data-driven" relevance into digital advertising. For our users, we turn their receipts & time into exciting rewards. www.stamplet.tech