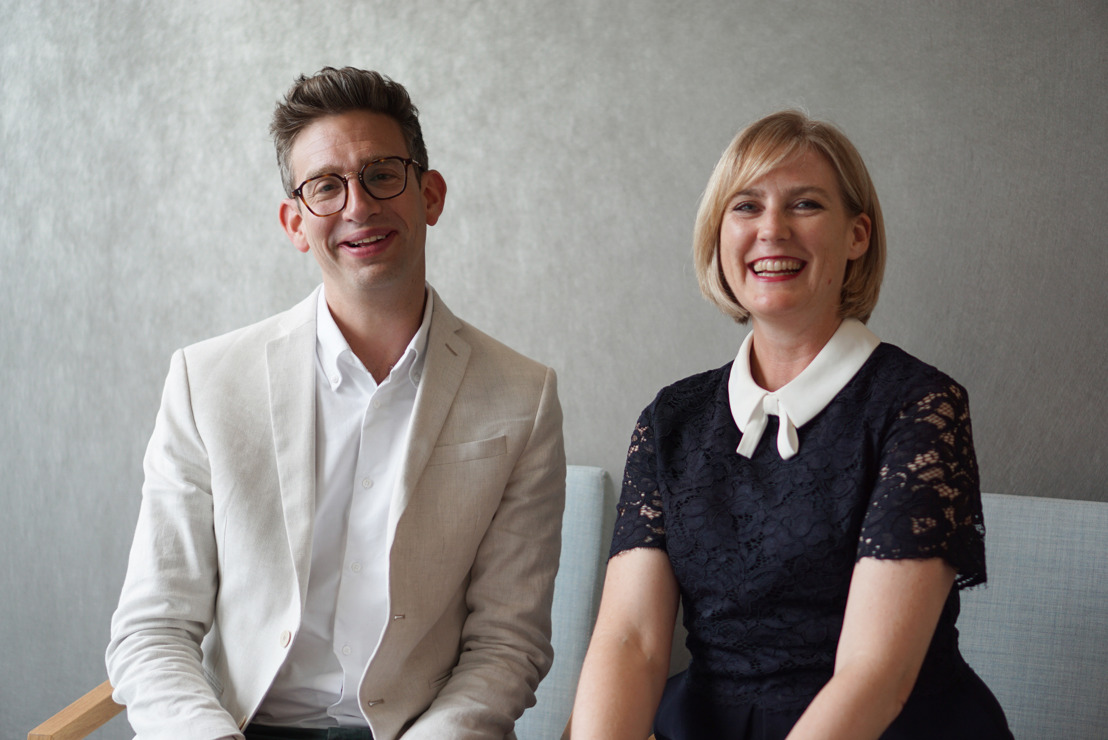 Cathay Pacific welcomes two new faces to its European team
Edward Fotheringham appointed as Regional Head of Marketing & Sales. Lisa Delaney joins as Regional Head of Marketing & Digital Sales
Monday 3 June 2019 —

Cathay Pacific has welcomed aboard two new faces to its European team. Edward Fotheringham has been appointed as Regional Head of Marketing & Sales, whilst Lisa Delaney takes on the role of Regional Head of Marketing & Digital Sales.

Based at Cathay Pacific's London office, Ed and Lisa will oversee the entire European operation and will look after 14 routes operating in 10 countries, stretching from Dublin in Ireland through to Tel Aviv in Israel. They will be working together to meet the airline's commercial objectives and implement its new brand vision of 'Move Beyond'. The aim is to maximise growth across the UK and Europe.

Ed joins the airline from Whitbread where he held the role of Head of Sales and Reservations with responsibility for sales, marketing and customer contact centres. Prior to this he worked at British Airways in a number of positions, most recently as the Country Head for South Korea. At Cathay Pacific he will look after the airline's sales and marketing operations across Europe.

Prior to joining Cathay Pacific, Lisa worked at Qatar Airways for seven years in several senior marketing roles based in London, Frankfurt and New York. Most recently, she worked as Regional Marketing Manager and was responsible for 31 countries in Europe.

Lisa has also worked for a number of international integrated marketing agencies with clients including Braun, De Beers, Motorola and Ford, to name but a few. At Cathay Pacific, Lisa will be responsible for overseeing the marketing and digital sales for the UK and the rest of Europe.

Ed commented: "Lisa and I have a shared passion for travel and the experiences it brings to customers, partners and colleagues. In our new roles, we will be living and breathing Cathay Pacific's vision. This means building on the heritage of the brand while innovating and bringing new ideas to our customers. We're very much looking forward to the opportunities that lie ahead."

Lisa added: "We are delighted to be joining Cathay Pacific during an exciting phase of the company's journey and will be working closely in these newly created positions.

"I can see we have a fantastic team and together have an opportunity to do great work whilst achieving our commercial objectives. The most exciting aspect of the position is rolling out the 'Move Beyond' vision, which will see us becoming one of the world's greatest service brands."
Premium products. Superior schedule. Expansive network.
Ed and Lisa join at a time when Cathay Pacific is moving beyond for its customers by bringing personal recognition and a sense of care and reliability to travel.
The airline has recently announced it will launch a new Business Class experience later this year, complementing the modernised dining proposition introduced on all its long-haul flights.
Cathay Pacific has also made significant investment in its offering by introducing new seats, installing Wi-Fi across the majority of its long-haul fleet of aircraft, plus enhanced food and beverages in all classes. It has also recently upgraded its digital platform to give customers more control of their journey.
The five-star rated airline has one of the youngest fleets in the world and is constantly adding new routes to its growing network along with digital enhancements.
Notes to Editors
Cathay Pacific currently operates 49 weekly departures from London Heathrow, Gatwick and Manchester. It also offers four flights per week from Dublin. All routes fly non-stop to Hong Kong and onwards to over 190 destinations globally.
In Europe, Cathay Pacific operates 14 routes out of 10 countries, resulting in 127 weekly flights to Hong Kong. These include:
Belgium – Brussels
France – Paris
Germany – Frankfurt
Ireland – Dublin
Israel – Tel Aviv
Italy – Milan, Rome
Netherlands – Amsterdam
Spain – Barcelona, Madrid
Switzerland – Zurich
UK – London Heathrow, London Gatwick and Manchester