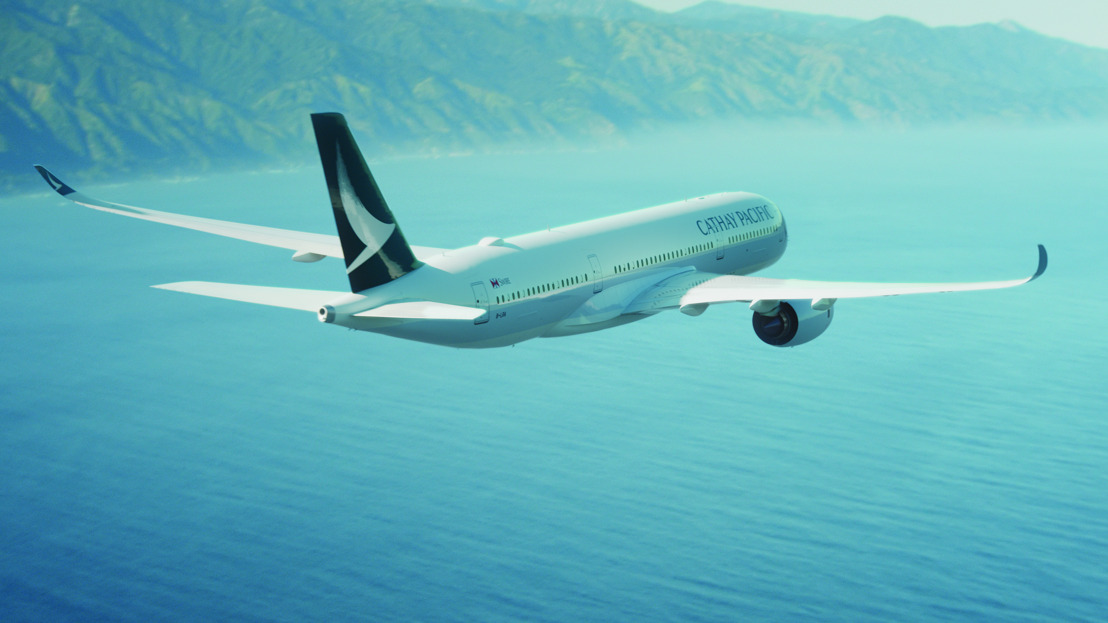 Cathay Pacific triples your efforts to combat climate change
Airline is tripling passengers' carbon offsets made before 31 October
Wednesday 2 October 2019 —

Fly Greener is a voluntary scheme that enables passengers to offset their carbon by contributing directly to carbon reduction projects. Since the launch of Fly Greener in 2007, the airline and its customers have offset over 160,000 tonnes of carbon dioxide (CO2). This equates to more than 26 million taxi journeys from Antwerp to Brussels Airport.

From now until 31 October 2019, all Cathay Pacific customers who choose to offset their carbon via the airline's Fly Greener website will have their efforts tripled by the airline.

Fly Greener contributions go towards financing projects such as building renewable energy facilities in developing countries. Each project funded by Fly Greener is certified under the internationally-recognised Gold Standard certification programme, which means they are verifiable, credible and make a real difference to local communities.
Aviation's role for communities and businesses
Air travel offers substantial benefits for international communities and the global economy. The industry enables people to take a well-deserved break, connects families and friends from across the world, bridges cultures, and allows businesses and goods to reach a global market.
Like all modes of transport, aviation has an impact on the environment. While air travel currently represents less than 3% of global emissions, Cathay Pacific recognises the impact and the airline's responsibility in combating climate change. The modernisation of Cathay Pacific's fleet with more fuel-efficient aircraft along with ongoing investment and the use of biofuels are just some of the ways we have introduced to reduce our carbon footprint.
Cathay Pacific hopes that through the airline tripling donations over this period, awareness of the Fly Greener scheme is raised among future customers. Passenger offsets can be made before or after flying by credit card or with Asia Miles.
How much does it cost?
Example offset costs
Return journeys

Cabin Class

CO2 emissions

Cost to offset

Additional carbon offset by
Cathay Pacific

Amsterdam <-> Hong Kong

Business

2.4 tonnes

€ 5,42 of 1141 Asia Miles

4.98 tonnes

Brussel <-> Hong Kong

Business

2.42 tonnes

€ 5,47 of 1152 Asia Miles

4.98 tonnes

Hong Kong <-> Singapore

Premium Economy

0.58 tonnes

€ 1,24 of 277 Asia Miles

1.16 tonnes

Hong Kong <-> Taipei

Economy

0.15 tonnes

€ 0,34 of 69 Asia Miles

0.3 tonnes
To offset flights or learn more, please visit here.