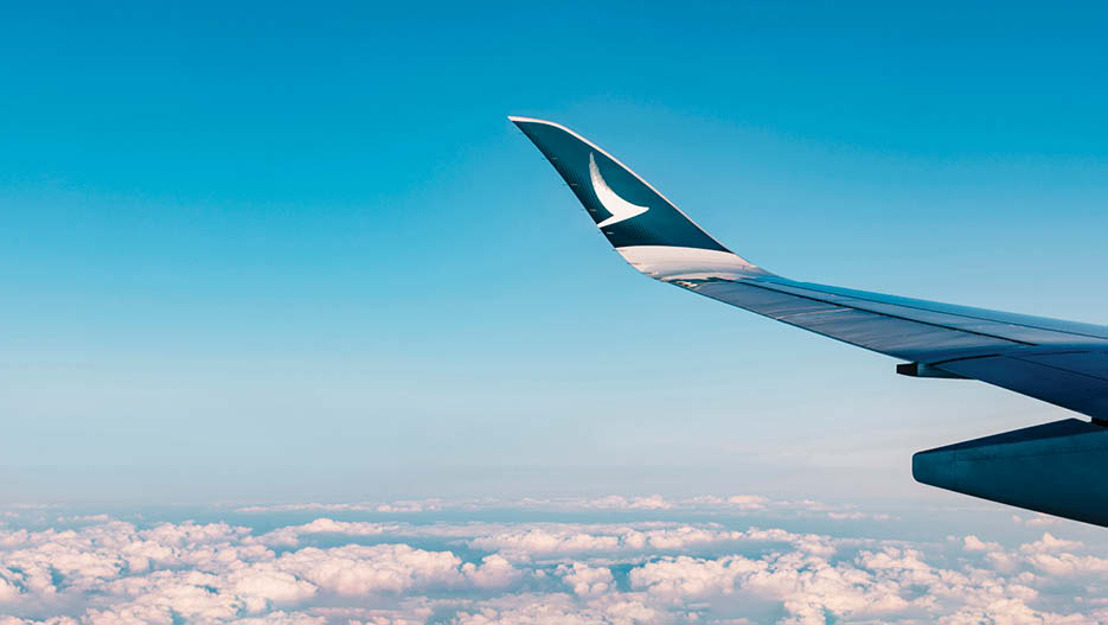 Cathay Pacific soaring again from Chennai
Experience Asian hospitality to Hong Kong and beyond
Cathay Pacific, the award-winning Hong Kong-based airline, has announced the resumption of three non-stop weekly flights from Chennai commencing 2 February 2024.
| | | | | | |
| --- | --- | --- | --- | --- | --- |
| | | | | | |
| Wednesday, Friday, Sunday | | | | | |
| Tuesday, Thursday, Saturday | | | | | |
After a hiatus of four years, Cathay Pacific is set to take to the Chennai skies once again, serving valued local customers and continuing its commitment to connect people across the globe. Cathay Pacific is returning with its Boeing 777 aircraft, ensuring a comfortable and premium travel experience for all customers.
The aircraft is configured in a three-cabin-class layout with 368 seats, comprising 40 in Business class, 32 in Premium Economy and 296 in Economy.
Cathay Pacific's Premium Economy cabin stands as a testament to the airline's dedication to delivering an elevated service, with customers enjoying greater comfort during their journey with a spacious cabin as well as priority boarding. All seats in Premium Economy come equipped with a generous recline, expansive legroom, supported head rest, foot rests, a larger meal table and additional storage space, making the overall journey even more enjoyable and comfortable.
For both business and leisure travellers, the flights will serve as a gateway, offering exceptional connectivity via Hong Kong to other cities in the Greater Bay Area, the Chinese Mainland, North America, Northeast Asia, and the Southwest Pacific.
For customers heading to the Southwest Pacific region, the airline offers convenient routes to cities like Melbourne, Perth and Brisbane. Moreover, to meet the travel needs of customers, the airline extends its reach to important Northeast Asian hubs such as Seoul and Tokyo (Narita and Haneda), providing easy access to key international destinations.
As Chennai serves as an aviation hub that connects southern India to the rest of the world, Cathay Pacific is gearing up to embark on a new chapter of connectivity, convenience and customer satisfaction.
Anand Yedery, Regional Head of Customer Travel and Lifestyle, South Asia, Middle East and Africa said: "We are delighted to once again serve the residents of Chennai. As a Group, we have had a long-standing history with the city and now we will be taking to the skies thrice a week to and from Chennai International Airport on 2 February 2024."
"A Boeing 777 aircraft on this route will not only cater to the travel needs of corporate and leisure travellers, but will also provide each segment with a cabin of choice and allow them to travel with enhanced comfort to Hong Kong and beyond. Moreover, relaunching Cathay Pacific in the city also gives us an opportunity to service our customers and partners, whilst providing them with a comfortable and a premium experience with our world-class products."
In addition to passenger services, Cathay continues to play a significant role in the economy by supporting local industries and connecting them to the world through its air cargo services. Cathay Cargo's expertise ensures vital goods reach their destinations swiftly and securely, re-enforcing its brand ethos – "We Know How".