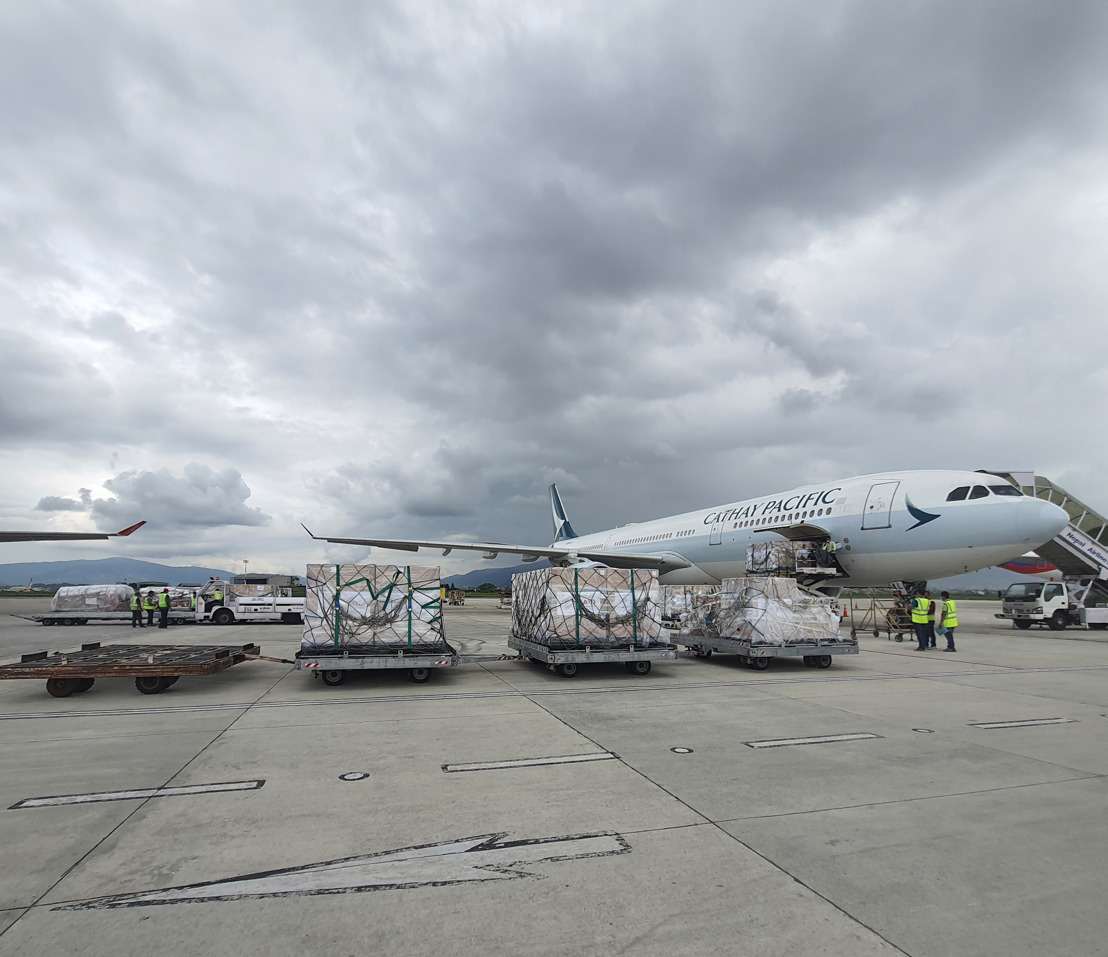 Cathay Pacific Cargo delivers essential medical supplies to support Nepal's healthcare emergency
The airline transported 500,000 Rapid Diagnostic Tests (RDTs) and critical medical supplies towards Nepal's fight against Covid-19
Wednesday, July 21, 2021 —

In the face of a grave medical crisis, Cathay Pacific Cargo is flying vital shipments to Nepal and it stands ready to do more.

While passenger flights have been suspended between Hong Kong and Nepal, the airline has been operating cargo-only-passenger (COP) flights to the country. To support the citizens, Cathay Pacific Cargo on 15 July, 2021, delivered humanitarian relief on-board the CX2603 Cargo-only-Passenger flight from Incheon to Kathmandu via Hong Kong. The total shipment weighed over 11,000 kilogrammes and included critical medical supplies along with 500,000 Rapid Diagnostic Tests (RDTs) kits.

"The Nepalese citizens have been severely affected with the on-going pandemic. As an airline with a presence in the country for over ten years, we sympathize with the people of Nepal and are prepared to we assist them during such difficult times." said Junu Maleku, Cathay Pacific Airways' Head of Sales and Country Lead, Nepal

"We understand the criticality of shipping essential medical supplies and thank the USAID for choosing us as their preferred partner to carry these essential humanitarian supplies. With an expansive global network and our swift ability to deploy ad-hoc charters and Cargo-only-Passenger flights, we have been able to transport essential medical goods and will continue to do so in the coming months."

With the operation of Cargo-only-Passenger flights and ad-hoc charters, Cathay Pacific Cargo stands ready to deliver humanitarian cargo and relief material wherever and whenever required.