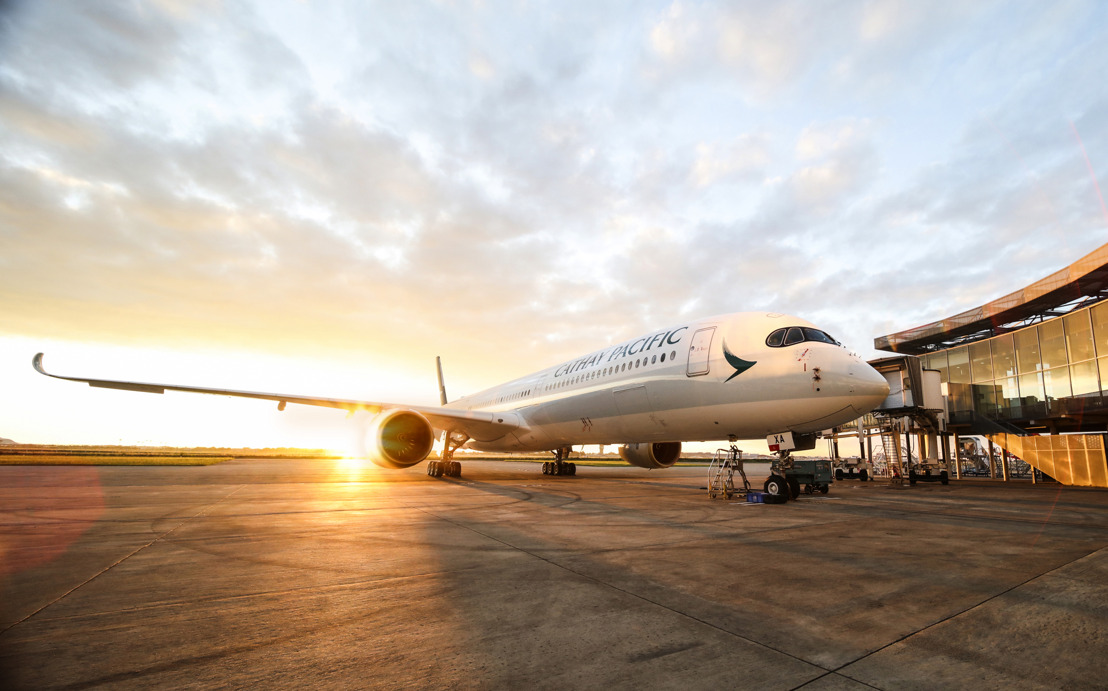 Cathay Pacific and Dragonair Vantage Pass offers passengers great deals on premium travel experience
Monday, November 30, 2015 —

Cathay Pacific Airways and Dragonair are launching the special Vantage Pass promotion in Hong Kong, offering passengers great deals and different travel combinations to make their next journey even more enjoyable. The Vantage Pass promotion kicks off on 1 December 2015 and is open for bookings until 21 December 2015. The travel period is from 1 January to 7 July 2016 with blackout periods applying for the Chinese New Year and Easter holidays.

The Vantage Pass allows passengers to choose both short-haul and long-haul flights travelling in the comfort of Business Class or Premium Economy Class. With the extensive networks, frequent non-stop flights and award-winning inflight products and services of Cathay Pacific and Dragonair, passengers can use the choice, comfort and value offered by Vantage Pass to live up to the airlines' promise of a Life Well Travelled.

Various ticket combinations are available, starting from HK$6,000 for two short-haul tickets in Business Class and HK$15,300 for one short-haul ticket and one long-haul ticket in Premium Economy Class. The Vantage Pass promotion applies to a minimum of two people travelling together for the entire journey.

Cathay Pacific General Manager Sales, Hong Kong & Pearl River Delta, Arnold Cheng said: "In previous years we ran the Premium Bundle Fares promotion, which was very well received by the Hong Kong travelling public. Now we are pleased to launch the new Vantage Pass, which builds on the previous promotion to offer more great deals together with access to newly launched destinations. We strive to enable passengers to travel well through the choice, comfort and value offered by our new Vantage Pass. These great deals give passengers the option to create their own preferred travel combinations and explore with family and friends the many exciting destinations offered by Cathay Pacific and Dragonair."

The promotion covers most of the destinations served by the two airlines, including major long-haul destinations such as London, Manchester, Zurich, Sydney, New York, Toronto, and the recently added Düsseldorf; and popular short-haul destinations including Tokyo, Seoul, Bangkok, Singapore, Beijing and Taipei. Customers must issue a combination of two or three round-trip tickets. All fares are subject to the applicable taxes and surcharges. The fare table (per person) is as follows:
Combination

2 short-haul

 1 long-haul +

1 short-haul

1 long-haul +

2 short-haul

2 long-haul

2 long-haul +

1 short-haul

Business Class

HK$6,000 up

HK$35,900 up

HK$38,900 up

HK$65,800 up

HK$68,800 up

Premium Economy Class

---

HK$15,300 up

HK$18,300 up

HK$24,600 up

HK$27,600 up
To book Vantage Pass tickets, customers can call the airlines at 2747-3333, visit the ticketing counter in Tsim Sha Tsui or contact their travel agent. Full details, including destinations available and terms and conditions, can be found at "Latest Offers" at www.cathaypacific.com.hk and www.dragonair.com.hk.
The Vantage Pass promotion is part of the Cathay Pacific Group's ongoing efforts to offer great-value deals to customers in its home market. Other regular promotions include the airlines' popular "fanfares" promotion, which provides weekly offers of highly competitive fares across the networks of Cathay Pacific and Dragonair.