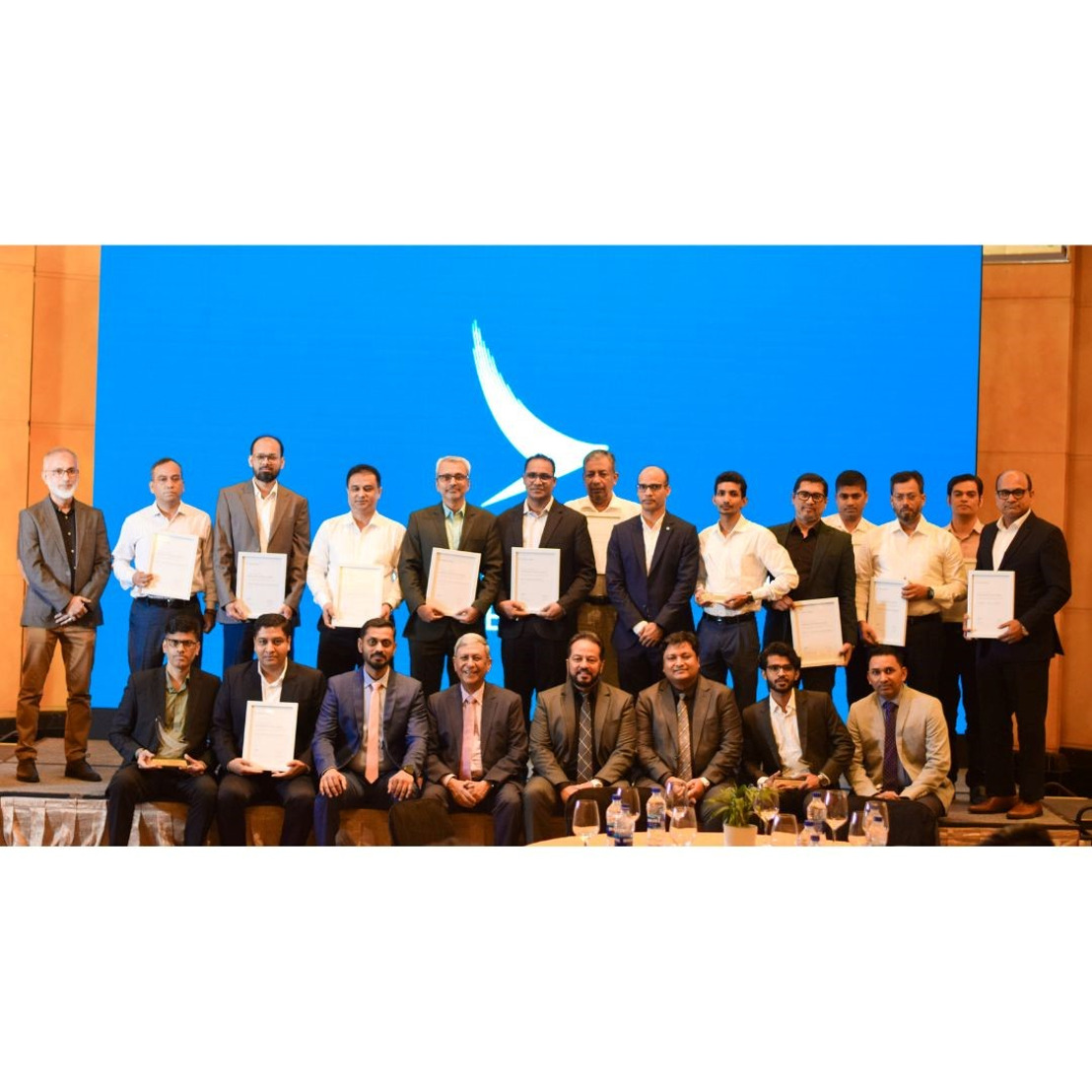 Cathay Cargo organises 'Wings of Excellence' – Bangladesh Celebrations
Cargo Awards Night celebrates key partners from Bangladesh
Cathay Cargo, a global leader in the cargo industry, hosted the "Wings of Excellence" – Bangladesh Celebrations, on Thursday, 5 October 2023, at The Westin, Dhaka. The event not only celebrated the company's skilled employees who through their expertise deliver on Cathay Cargo's inspiring tagline, "We Know How"; but more importantly also acknowledged the invaluable trust and the unwavering support from Cathay Cargo's key shippers, freight forwarders and ground handlers (GHA's), from Bangladesh.
This marked the first Wings of Excellence event since the onset of the pandemic. Cathay Regional Head of Cargo, South Asia Middle East and Africa Rajesh Menon was in attendance to extend his appreciation to Cathay Cargo's essential stakeholders.
Additionally, the event witnessed the launch of Cathay Cargo's new brand campaign "We Know How" that focuses on the innovation, people, solutions and service – as well as the "magic" – that are central to Cathay Cargo.
Speaking at the event, Rajesh Menon said: "It's truly an honour to connect with our partners from Bangladesh whose enthusiasm and trust have greatly enriched our working relationship, and I am excited about the possibilities that lie ahead as we continue to collaborate. Our collective adaptability, collaboration, and innovation have propelled us to become the preferred cargo solutions partner for renowned global brands in Dhaka. As we navigate the path to the new normal, we must remember that our shared commitment to upholding our brand promise will steer us through the next phase of growth."
Country Manager, Bangladesh and Bhutan, Ahmed Reza said: "We presently operate two cargo freighters weekly from Dhaka; in addition to utilising the existing cargo belly capacity of the three flights departing weekly from Dhaka. Effective November 2023, we will increase our capacity to four flights per week. The 'Wings of Excellence' celebrates and acknowledges our exceptional partners who have been instrumental in our achievements. With the steady expansion of the readymade garment manufacturing industries, we remain bullish on the Bangladesh market and anticipate the continued support of our stakeholders in driving the forthcoming phase of growth."