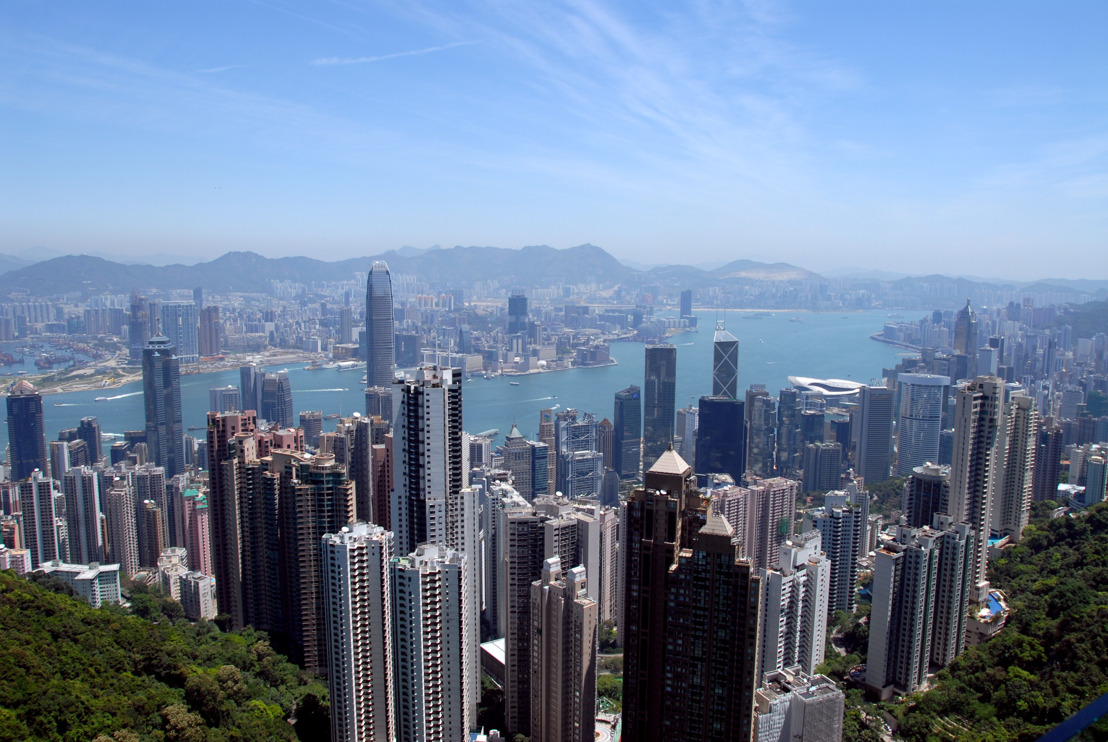 5 reasons why you should stopover in Hong Kong
Researching your next trip to Asia and beyond? Bewildered by the number of cities where you can break-up your journey? Fret not. We have done the homework, and we have the best transit or stopover point for your upcoming honeymoon, epic stag do, gap year, or family holiday... Read on.
1. No visa needed
British citizens do not require a visa if they are on a short visit to Hong Kong. Simply disembark, go up to the oft-queue-free immigration desk, flash your passport, and receive a stamp that allows you to stay for three months. All done in under 20 minutes after you get off the plane. That's just how efficient Hong Kong is. Smile and wave boys. Smile and wave.
2. Airport to town: 24 minutes
The Airport Express is a super fast train that links the airport and Hong Kong's CBD in just 24 minutes. Take a moment to compare that to the airport commute in the UK?
If you're not mega time-strapped, there are so many ways to get city-bound. Hail a cab from the mega-organised taxi rank (fares are cheap), public buses (wi-fi and reclinable seats)... The choice is yours.
Getting around town is even easier. You have heard of the world's most reliable underground operator right? The MTR? Who also happens to operate the Crossrail Elizabeth Line? The MTR runs Hong Kong's rail and underground network. A trip starts from less than a s-quid. And you use an Octopus card to pay.    
3. Culinary highlights for everyone
When Cantonese greet each other, they don't say "how are you". They go: "Have you eaten yet?" Food quite literally fuels Hong Kong, and no one is ever 60 seconds away from food. From dim sum to sushi, from cha chaan teng (local fast food shop) to Michelin-starred restaurants, from egg waffles to cheese omelettes... Local and international dishes can be ordered in every direction. Even in museums.
4. So many things to do!
Some stopover cities are so vast or geographically spaced out that it's difficult to fill a day full of activities. You simply spend so much time (and money) travelling in vehicles!
Hong Kong on the other hand, is so conveniently connected by public transport that here's what Jon Hamm (you know Mad Men's Jon Hamm?) managed to do in Hong Kong in 48 hours:

1. Got a suit made
2. Had a massage
3. Practiced Tai Chi
4. Did a helicopter ride
5. Food-crawled
6. Took the Star Ferry across Victoria Harbour
7. Visited the Big Buddha
8. Went to Victoria Peak
9. Ate at a private restaurant
And so. Much. More. To see what Jon Hamm got up to, look here.
Besides the usual tourist cliches, Hong Kong has so much nature to offer: scuba diving, sunbathing, sailing, hiking... Alternatively, immerse yourself in Hong Kongers' favourite pastime: shopping.  
5. Best airport in the world
Last year, Hong Kong International Airport was voted Skytrax's Best Transit Airport in the World. For starters, Hong Kong's airport is home to the world's best First and Business Class lounge (here). And there are shops, restaurants, spas, nurseries, airport viewing deck, luggage storage, paid-lounges and even an IMAX cinema.
Not to mention basic amenities like free showers, smoker's lounge, prayer's room, hot and cold water dispenser, free exhibitions... and clearly signposted terminals.
Hong Kong International Airport's creds here.
How to book a long stopover?
Depending on your connection, your stopover in Hong Kong can take anywhere between 2 and 12 hours. Fancy more time to explore this city? Create a long stopover by playing with your flight times yourself or by using the Multi City tool on our website. You can effortlessly combine your stopover in Hong Kong with a connection to one of our more than 200 destinations in 52 countries and territories.
Our Hong Kong trip guide here.
Book your trip to Hong Kong from just £479 now.