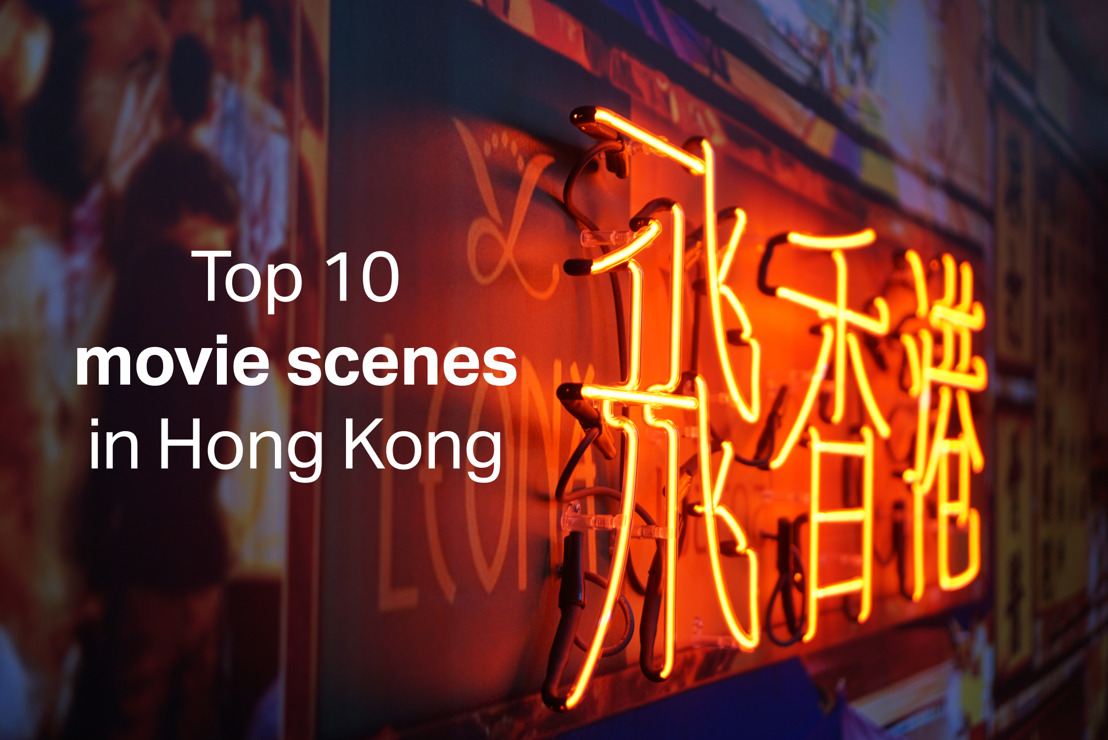 10 movies that were filmed in Hong Kong
Wednesday 12 September 2018 — So there's a new thriller – Strangers – on ITV. The eight-part series follows the former Doctor Who John Simm, who plays a character working to unravel a mystery surrounding his wife in Hong Kong. Strangers is not alone in featuring Hong Kong's cityscape and diverse culture. If you're planning a pilgrimage to see film locations in Hong Kong, take note of our list.
Click on a film title to watch each scene on YouTube.
1. Batman: The Dark Knight (2008)
In pursuit of villains, Christian Bale bat-dives from the rooftop of IFC Two, dramatically bursting through windows on the 1,351 ft skyscraper.
2. Lara Croft: Tomb Raider – The Cradle of Life (2003)
Angelina Jolie and Gerard Butler jump off from the still under-construction IFC Two, flying in their wingsuits over Victoria Harbour before landing on a barge in Kowloon Bay.
3. Skyscraper (2018)
As a former FBI agent, Dwayne Johnson rescues his family from a fictional skyscraper set next to the ICC in the West Kowloon Cultural District.
4. Pacific Rim (2013)
Gipsy Danger fights Otachi along Hennessy Road, knocking down buildings all the way from Causeway Bay through to Wan Chai, Admiralty and Central.
5. Chinese Box (1997)
Jeremy Irons's character documents life in Hong Kong before the 1997 handover. His apartment on Lyndhurst Terrace, Central, is housed in the same building as Linva – a cheongsam atelier that dressed the lead actress in In The Mood for Love (see below).
6. In the Mood for Love (2000)
Set in the 60s, the "steak house scene" of this Palme d'Or-winning film was shot at Wan Chai's Goldfinch Restaurant – a Cantonese-style steak house.
7. James Bond: Man with the Golden Gun (1974)
Bond travels to "Bangkok" to locate a hit man. He is seen scaling the wall of an elaborate mansion and encounters an antagonist in the swimming pool. This scene was actually filmed in Hong Kong at Dragon Garden, New Territories.
8. James Bond: Die Another Day (2002)
Pierce Brosnan evades his captors from a boat, and resurfaces in Victoria Harbour to the back drop of the Hong Kong skyline.
9. Chungking Express (1994)
Director Wong Kar-Wai filmed this arthouse classic inside Chungking Mansions in Tsim Sha Tsui. The multi-storey, maze-like building is a melting pot of South Asian cultures.
10. Bonus: Top Gear (2010)
Jeremy Clarkson reviews the BMW X6. He is seen standing in the still under-construction West Harbour Waterfront, where it now hosts the annual Wine and Dine Festival.
The festival returns on 25-28 October this year. If you are flying with Cathay Pacific to Hong Kong, you may be eligible for free admission, food and wine tokens as well as a wine glass. Find out more here.
Click here to plan your journey to Hong Kong today.
Cathay Pacific cannot be held responsible for content displayed on a third party website.